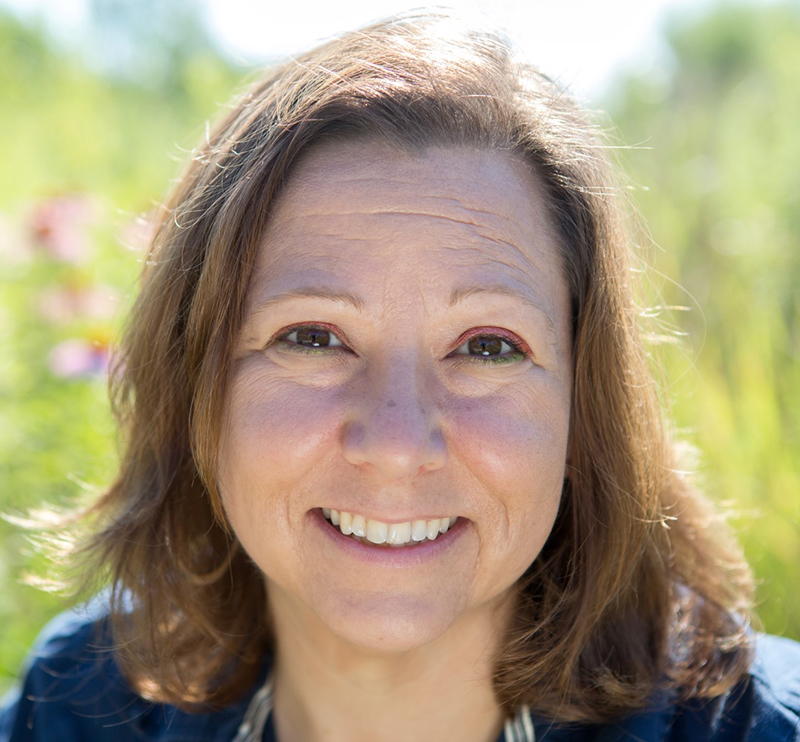 Founder & President
EarthView Environmental Inc.
Mediating the plans of project developers with the needs of environmental conservation is oftentimes a matter of building bridges, which Judith Joyce has gotten quite good at as the head of EarthView Environmental.
She has more than 20 years experience in wetland science, soils and geomorphology, or the study of topographic changes near the Earth's surface. As a certified professional wetland scientist, Ms. Joyce's past projects have included characterizing soil types, identifying plant life and studying the presence of movement of water, all of which can have costly consequences for developers.
Ms. Joyce initially established EarthView as a means of spending more time outdoors, specifically doing wetland and scientific research that was more in line with her academic background than work at MMS, the engineering firm in Iowa City where she worked until 2002.
"I kind of had a choice where I could settle for a career that was somewhat satisfying and I was good at, but wasn't really what I wanted to do with my life [and] wasn't really my passion," she said.
Ms. Joyce established EarthView in 1998, and proceeded to act as the group's sole proprietor for nearly five years before leaving MMS, which meant many late nights and long weekends before the firm received corporation status in 2013.
"It was quite crazy, but it was something that I loved to do," she said.
The firm's origin is rooted in the idea that humans function better both physically and emotionally when they have consistent access to natural outdoor areas, Ms. Joyce said. Without those spots, stress and anxiety build up can have serious health consequences.
"I think we as humans need a connection to nature and the outdoors, and if we don't get those connections, if we don't get our dose of 'vitamin N,' it makes us sick," she said.
Rachel Vanderwerff is a GIS technician and project coordinator at EarthView Environmental who nominated Ms. Joyce for the Women of Influence honor. In her letter, Ms. Vanderwerff praised Ms. Joyce's bravery in taking out a personal loan to finance the equipment purchases needed by EarthView when she was getting the company started. It was a risk motivated by her desire to not only help the environment, but to see the Iowa City area thrive, Ms. Vanderwerff said.
"Through her efforts both within and outside her company, Judy is a leader, both as a company president and as a community member, seeing important connections between the needs and values of disparate parts of society and community," she wrote.
Finding ways to bring together disparate groups isn't limited to civic development projects, either. Ms. Joyce is the executive director of Take A Kid Outdoors, a nonprofit organization aimed at reconnecting children of all ages with the natural world. The group started in 2006 under Dick Jensen, a retired farmer from Elgin.
He started the group after coming to the realization that many young people in the community had little interest in outdoors activities. Even worse, Ms. Joyce said, was realizing that many parents harbored outright fear about their children's time outdoors due to safety concerns.
In response, Mr. Jensen formed the group and established trips throughout northeast Iowa where budding nature enthusiasts could have the chance to hike, fish or learn about astronomy.
Stoking interest in those activities, and more importantly, making sure they're accessible to the public, continues to motivate Ms. Joyce throughout her work as a professional and as a volunteer.
"I think that's the really important thing about keeping these natural areas in our neighborhoods is that you can connect with them on a regular basis," Ms. Joyce said.
Her ability to fuse nature and development is reflected in projects like the recent wetland preservation area connected to West Central Community School in Maynard. Repairs planned for a bridge in Fayette County prompted concerns about environmental disturbance, and environmental regulations mandated that a wetland preservation area be established nearby to compensate for any loss of nature.
After talking with representatives of the local school district, Ms. Joyce identified interest in a wetland area next to the school, which students now use to do plant science experiments and other outdoor activities.
"It's a really nice win-win situation that this school got this outdoor classroom and the county got to move forward with the road," she said.
– Chase Castle