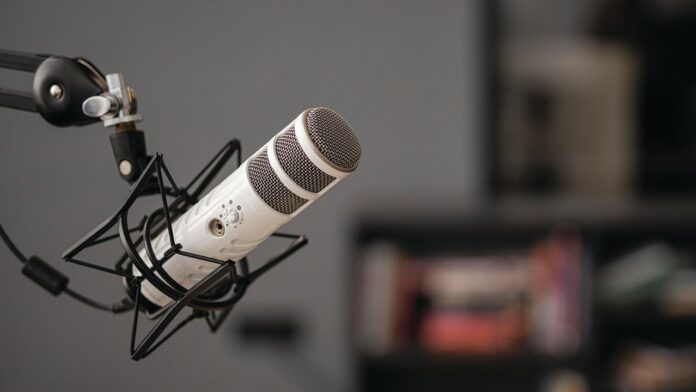 Rick Sellers might be the ultimate business leader in the Corridor.
He just sold radio station KMRY for $700k. He bought it (as the majority owner) for $475k in the late '90s. Not a bad turn, dollar for dollar — but my accolade for Sellers has nothing to do with profit. I hoist Seller's name as a noteworthy local business guru based on the KPIs that really matter to customers: principle and passion.
You see, the business of U.S. terrestrial radio has changed drastically since 1975. You'd be hard-pressed to find an honest broadcaster, investor or radio listener who will argue that radio is better today than it was back then. These days, radio is supposed to be more profitable when you group a bunch of stations together in a watered-down mass operation that resembles a satellite-connected jukebox in a closet. Yet, for decades, Sellers continued to run his business like a local station of people who care about their community. He refused to sell out to big corporations interested in programming KMRY from San Antonio, New York or wherever.
De-reg
The big bang moment forever affecting all telecommunications businesses — and media consumerism itself — in the U.S. is something referred to as deregulation. The Telecommunications Act of 1996 was officially touted as "An act to promote competition and reduce regulation in order to secure lower prices and higher quality services for telecommunications consumers and encourage the rapid deployment of new telecommunications technologies."
That didn't happen.
A few years into dereg, it was clear that locally-owned TV and radio stations would become very, very rare while radio and TV programming would become very, very sketchy. Eased rules allowing more stations to be owned by single corporate entities catalyzed a frenzy of acquisitions, mergers and takeovers that resulted in literal corporate control of music playlists and information across the country.
Dereg is why bands can no longer parlay a local following into local radio airplay and have an unfettered shot at fame. Dereg is how Sinclair Broadcast Group, owners of KGAN and nearly 300 other stations, got bold enough to air paid segments as news more than 1,400 times. They admitted it, just like they admitted to deceiving the government in a bid to buy Tribune Media stations for $3.9 billion in a wink-nudge sell-off ruse of 190 stations to partner companies. Sinclair paid a record $48 million fine that made the FCC investigations go away.
Value loss
The dereg buying frenzy resulted in most of the big corporate buyers filing for bankruptcy at some point. They couldn't service the new debt. Local radio talent and programmers were fired because money could be saved by centralizing everything from a corporate headquarters. Radio went from a traditionally stable community-serving business to a risky venture in on-air sameness. The overall valuation of radio stations nose-dived.
Sellers was GM at WMT when it sold to Palmer Communications in 1996. It sold to Clear Channel a year later. He bought KMRY in 1998.
Local focus
Sellers is passionate about the business of transmitting information and entertainment from a big stick in our corner of the state. He believes there's still room for good radio, regardless of station size or signal wattage. He had the audacity to seek a return on his radio investment in the dereg era, as opposed to seeking a killing on his return. That meant keeping locals employed. It meant covering parades, local sports reporting and having a presence at farmers markets. It's even meant a Saturday night music show featuring … wait for it … local musicians.
His phone lit up over the years and the dereg maneuverings continue to this day. He took the calls, but not the out-of-state corporate money. Out of principle, Sellers vowed to keep KMRY local. He kept his word.
I don't know about you, but after watching the pandemic challenge and dismantle so many local businesses, the phrase "buy local" means more now than it ever has. That should include local radio programming, too. KMRY 1450 AM and 93.1 FM are worth a listen and an ad buy. Sports Director Jim Ecker bought the station from Sellers and plans to double-down on the local focus with additional sports programming — a mix of baseball, football and basketball from local high schools and colleges. Most of the morning and midday programming will remain the same.
As for Sellers, he'll be somewhat unofficially retired on July 1 but still involved in a bit of programming here and there.
I'm encouraging him to share his decades of radio stories in a book or a podcast series, but he thinks that's a tall order. He's got the stories to share — he just doesn't think anyone will believe them.
Joe Coffey has 20 years of experience as a journalist, educator and marketer in the Corridor.