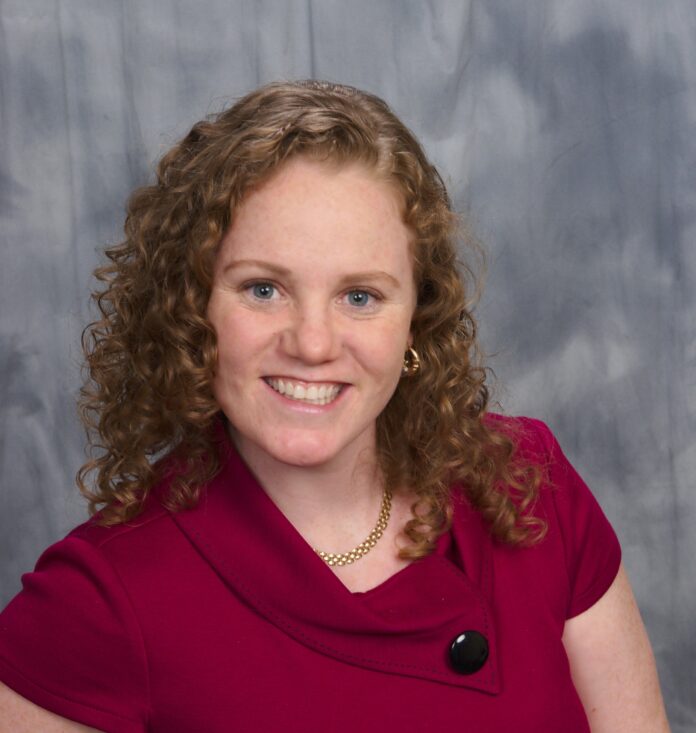 Executive Director
Cedar Rapids Public Library Foundation
Age: 33
Florida native Katie Geiken has embraced Iowa since starting as executive director of the Cedar Rapids Public Library Foundation in 2010.
"I set down roots and fell in love with Eastern Iowa," she said.
Ms. Geiken has raised more than $7 million to benefit the new Cedar Rapids Public Library being built downtown.
"Katie has innovated and clearly advanced the Cedar Rapids Library Foundation through her leadership in strategic planning and implementation, strengthening the accounting processes and communications between the foundation, the library, its committees and other important community groups," stated Library 3.0 Campaign Co-chair Brad Hart in his nomination.
Although Ms. Geiken lived in Chicago when the 2008 flood hit, she followed the coverage.
"My heart breaks for a community that loses its library," she said. The new library should be complete by late summer 2013.
"It's all coming together," she said. "It's everything I dreamed of when I saw it on paper."
Fundraising is underway for a west side library branch which should open in March 2013.
To reconnect with the volunteer spirit her parents instilled in her growing up in Miami, early this year Ms. Geiken developed Do-Good Dozen, a project in which she volunteers with a different nonprofit organization in Linn County each month and blogs about the experience at http://dogooddozen.wordpress.com/.
When her mother suddenly died of lung cancer in January, the volunteer project took on a new meaning.
"I dedicate projects to my mom," Ms. Geiken said.
She has a BA in philosophy from the University of Florida in Gainesville and lives in Iowa City with her husband, Carl.
-Angie Holmes