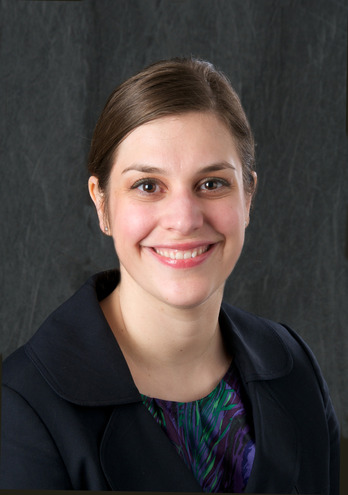 Assistant Clinical Professor of Family Medicine
University of Iowa Hospitals and Clinics
Age: 33
Thinking of her position as a physician as a calling instead of a career, Anne Gaglioti tries to maintain a humble attitude as a medical practitioner.
"My goal is to maintain humility and be of service to my patients," she said. "And to model that for the people I teach and improve health care for those who are under-served or underprivileged."
Often merging her free time with her occupation, Ms. Gaglioti volunteers at the Iowa City Free Medical Clinic and frequently visits recently incarcerated patients at the Hope House in Coralville.
"I'm working with the VA on looking at and providing care for rural veterans," Ms. Gaglioti said, "and looking at geographic patterns of colon cancer and providing care for people who are incarcerated or under-served."
The UI Department of Family Medicine hired Ms. Gaglioti in 2010.
"She splits her time between training residents in hospitalist medicine, maintaining a vigorous clinical schedule in the family practice center and pursuing research activities relating to veteran health, correctional medicine and underserved populations," Kenneth Kates, CEO at the University of Iowa Hospitals and Clinics, stated in his nomination of Ms. Gaglioti.
Born in Cleveland, Ohio, Ms. Gaglioti attended the College of William and Mary in Virginia in Williamsburg, Va., and Case Western Reserve University in Cleveland, Ohio, before coming to work at the University of Iowa.
She now resides in Iowa City with her husband Kevin Matthews and her newborn son, Charlie. Ms. Gaglioti also enjoys performing yoga and listening to live music.
-Conrad Swanson