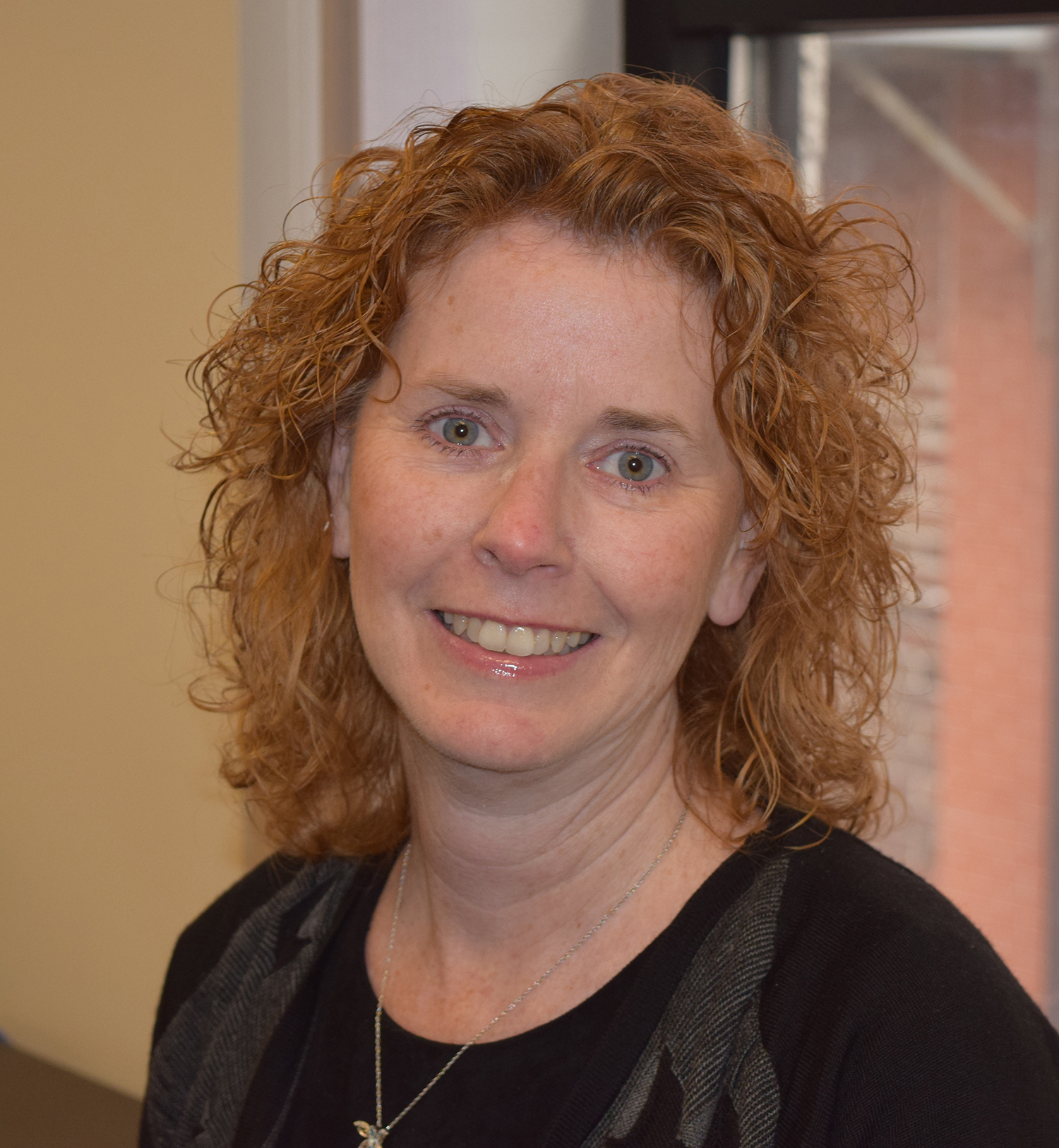 Chief Financial & Administrative Officer
Four Oaks
In her eight years at Four Oaks, Tami Gillmore has earned a reputation for effectiveness that has given the social services nonprofit an advantage in projects ranging from helping restore homes following a massive flood, to strengthening families in one of Cedar Rapids' at-risk neighborhoods.
Ms. Gillmore joined Four Oaks in 2008, just a few months before the June flood that dislocated more than 18,000 Cedar Rapids residents, and damaged or destroyed more than 5,000 homes.
As chief operating and administrative officer, Ms. Gillmore stepped into the major role of helping the organization administer housing assistance to flood victims under the city's Jumpstart program, and in rebuilding neighborhoods through the Block by Block program with Matthew 25 Ministries and other community partners.
When the flood relief efforts tapered down, Four Oaks launched its innovative Total Child program to help strengthen families in Wellington Heights, the city's oldest and most diverse neighborhood, by helping its young people secure the support needed to become successful adults. At the same time, the agency's Affordable Housing Network was restoring some 100 deteriorated homes in the neighborhood.
Much of the agency's recent success owes heavily to Ms. Gillmore, nominators said, citing her ability to find innovative solutions with a unique combination of financial acumen and collaborative skills.
"We are impressed to work closely with someone who consistently demonstrates a passion and work ethic that translates into confidence and control over a nonprofit as diverse as any in the Midwest," Loren Coppock and Matt Evans of the TrueNorth Companies wrote in a joint nomination statement.
In her organizational efforts, Ms. Gillmore said she is always looking to identify the qualities and motivations of others to see where they might find the most rewarding opportunities to contribute.
"The more you can get people to enjoy what they're doing and feel like they're contributing with their skills, the more you're going to accomplish across the board," Ms. Gillmore said.
Nominators said a deep concern for the well-being and potential of children underlies much of Ms. Gillmore's passion for her work. It's a characteristic she demonstrated through her 14 years of school board service in the Springville School District, proving that a district doesn't have to be big to provide superior educational opportunities.
"Excellence in education should not have boundaries, regardless of size, ethnicity or social status," said the mother of two.
Having grown up on a large farm family in Springville, Ms. Gillmore learned about hard work early. She graduated with a double major in business and accounting, and went to work at a leading accounting firm that is now RSM US LLP.
After two years, Ms. Gillmore answered an ad for a business manager for a radio station. Mary Quass of Cedar Rapids had just purchased KHAK, which became the nucleus for her company, NRG Media.
"Those small things that change your life – that was one of them," Ms. Gillmore recalled. She would remain with the company for 20 years, until age 42, overcoming professional challenges and growing alongside the company with Ms. Quass as a mentor.
While serving on the board of the Affordable Housing Network, Ms. Gillmore met Jim Ernst, the previous executive director of Four Oaks, and had the opportunity to apply for its key business management position. She was ready for a change in what business meant, she recalled.
"A nonprofit is not about not making money," Ms. Gillmore said. "A nonprofit is about what you do with the money you make."
In accepting her award, Ms. Gillmore said she's been influenced deeply by both people she's known for a long time, and by others she encountered for only moments.
"When you interact with someone for the first time, you never know what their life is about or what path they're on," she said. "Sometimes just a kind word or a smile – I think Maya Angelou said it best, 'Try to be a rainbow in someone's cloud.'"
– Dave DeWitte