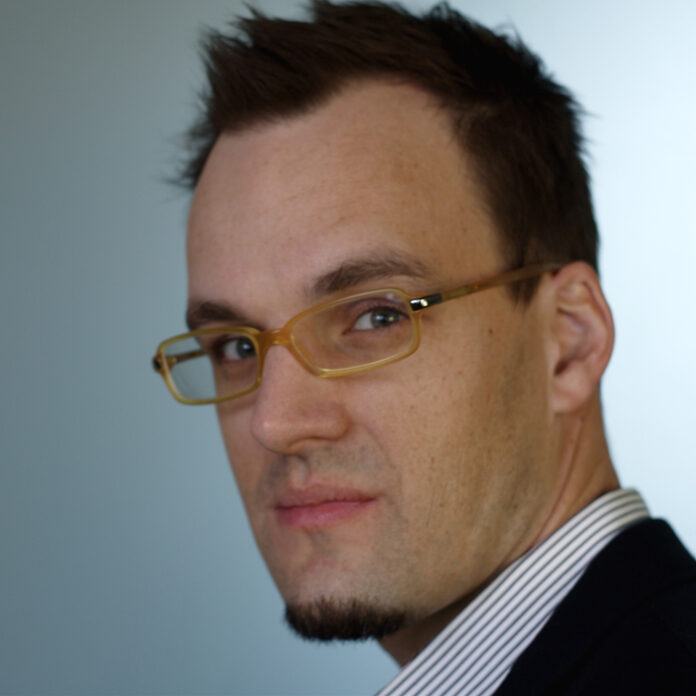 CEO and Founder
Cramer Dev
Age: 36
A meeting with President Barack Obama, signing the papers to sell a company he grew from scratch, and dinner with his wife in downtown Iowa City—all in a day's work for Josh Cramer.
That specific day was last summer.
As he was preparing to sell Cramer IT, which he founded in 2004, he was invited to sit on a panel discussion in Davenport with the president to discuss how the government can better serve entrepreneurs.
Mr. Cramer's answer dealt with how startups can receive funding. Small Business Development Center grants are great to help small businesses get started, but startups are a different matter, he said.
"The new science of helping startups is different than helping small businesses," he said.
Mr. Cramer has a history of working to help local entrepreneurs. He is an active angel investor and was recently named to the board of directors of the Iowa City Area Development Group.
Andy Stoll, a media producer and entrepreneur, praised this spirit of helpfulness in his nomination for Mr. Cramer.
"Josh Cramer is a successful serial entrepreneur; a generous community volunteer and igniter; and a dedicated father and husband," wrote Mr. Stoll. "Josh has become an icon in the Midwest tech entrepreneurial community for his insight, creativity and willingness to give his time to entrepreneurs at all stages of their business."
In 2009, Mr. Cramer founded CoWrk Iowa City, one of the region's first coworking spaces.
"People needed to get out of their basements and start collaborating," Mr. Cramer said.
He followed that up by creating iccreatives.us, a website where writers, artists, chefs and creatives of all types can make themselves known. The directory now has more than 300 members.
The simple act of self-identification as a creative has an impact, he said. The website started slowly, and grew by word of mouth.
"People just didn't know who was here," he said.
These efforts have helped to progress the area's entrepreneurial ecosystem. Entrepreneurs now experience support on many levels, including economic development groups, the university and the business community, he said.
"I think they recognize that not everyone is going to be successful, but the ones that are can have a large economic impact," Mr. Cramer said. "A community now exists where  one wasn't a couple years ago. Now we can start building and branching out from there."
That support network wasn't around when he founded his first company, Cramer Dev, in 2000. Mr. Cramer had a background in engineering, not web development, but he was laid off from his job two weeks from closing on his first house and four weeks from the birth of his first child.
"When you have people counting on you, and you look at the consequences of failure, you kind of step it up to a new level," he said of his quick transition.
He said he became a voracious reader to reeducate himself and started building websites for anyone who would hire him.
Over time, Mr. Cramer has refined his business decisions.
"I think we're trying to, as a company, work on projects where we can have kind of an ownership share in it," he said, adding "I just personally really like startups and disruptive technologies."
He believes the key to success as a startup is resourcefulness on every front, from operations to finance to the craft of the product delivered. He said entrepreneurs can learn from the community around them.
"Knowing how to fail is one thing, because maybe you can avoid that—but seeing a pattern of success and learning how to be successful is more important," he said.
His advice to burgeoning entrepreneurs is to just go for it.
There will always be risks and excuses, but a trusted circle of mentors and hard work can pay off, he said.
"The true heart of an entrepreneur is you just start swinging," Mr. Cramer said.
-Sarah Binder