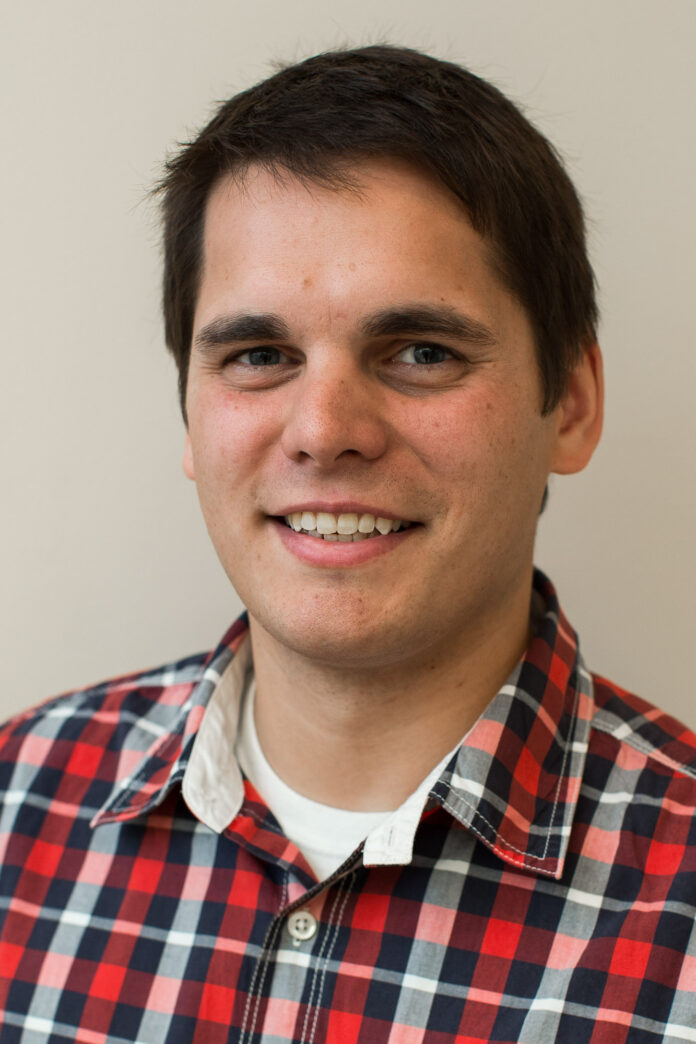 Teacher/Entrepreneur
Solon High School/BlueHarvest
Age: 28
Shawn Cornally wasn't good at math and science while growing up. Instead of avoiding the subjects, he decided to take them head on.
He now teaches math and science classes at Solon High School.
"Shawn is leading the change in how Iowa kids are educated to reflect the skills necessary in today's economy," stated Rep. Tyler Olson, D-Cedar Rapids, who nominated Mr. Cornally.
His classes don't require homework. Mr. Cornally tries to teach his students through hands-on projects.
"You know you're doing a good job when your kids don't want to leave at the end of the day," Mr. Cornally said.
Through his experience teaching and using a traditional grading system, Mr. Cornally became interested in finding a better system. He created BlueHarvest, a software program for teachers, students and parents to track what students are actually learning in class, and what they are missing. BlueHarvest is a web application that helps teachers record feedback to students and know how well students are learning new skills.
Mr. Cornally is a lecturing professor for the University of Iowa, where he teaches a course called "Societal and Educational Applications of Physical Science."
When he isn't teaching, Mr. Cornally instructs students in guitar and bass guitar, cures and smokes bacons and briskets, hams and hocks, and brews beers and bitters.
His blog, titled Think Thank Thunk, was nominated for edublog of the year (2011-12) and best teacher blog. He has a master's in science education and bachelor's of science in physics from the University of Iowa.
Mr. Cornally lives in Iowa City with his wife Lianna, and daughter Lenora. They have a second child on the way.
-Pat Shaver