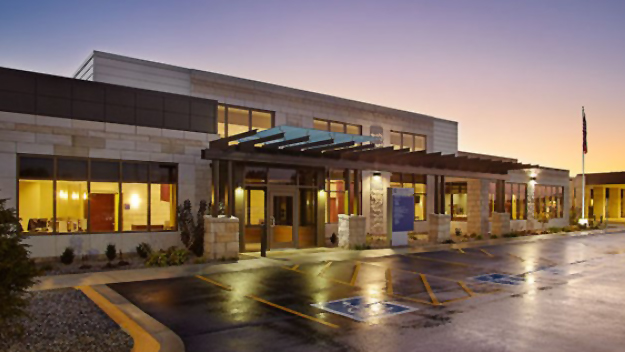 UnityPoint Health – Jones Regional Medical Center (JRMC) in Anamosa has received $655,000 in grants from the U.S. Department of Agriculture (USDA) Rural Development in 2022.
USDA Rural Development State Director in Iowa Theresa Greenfield visited JRMC this week to meet with JRMC CEO Eric Briesemeister and other hospital stakeholders to highlight how the grant money is being used.
In April JRMC, located in at 1795 IA-64 E, Anamosa, received a $236,500 grant from the Emergency Rural Health Care program to help fund equipment needed to support the COVID-19 pandemic and higher-acuity patients, according to a news release sent by UnityPoint.
The equipment will help prepare for a future pandemic event, increase medical surge capacity, increase access to quality health care services, and increase capacity for vaccine distribution, including cold storage, vehicle, transportation, and other equipment.
According to the release, JRMC received four additional hospital grants earlier in 2022 from Community Facility Direct Loan and Grant program funding, which include $140,000 for two ambulances, $218,000 for a CT scanner upgrade, $44,000 for a solar array, and $16,500 for a radio system upgrade.
"These funds are critical to maintaining and upgrading rural healthcare infrastructure so we can take care of patients today and in the future," said Eric Briesemeister, JRMC CEO, in the release. "Honestly, without them, we wouldn't have been able to make these investments. Thanks so much to the hard-working staff at USDA for making this possible."
"It's been great to work with the leadership at JRMC," said Director Theresa Greenfield, in the release. "They have a genuine passion for helping people with their healthcare needs. Their dedication makes their community and county in eastern Iowa a better place to live."