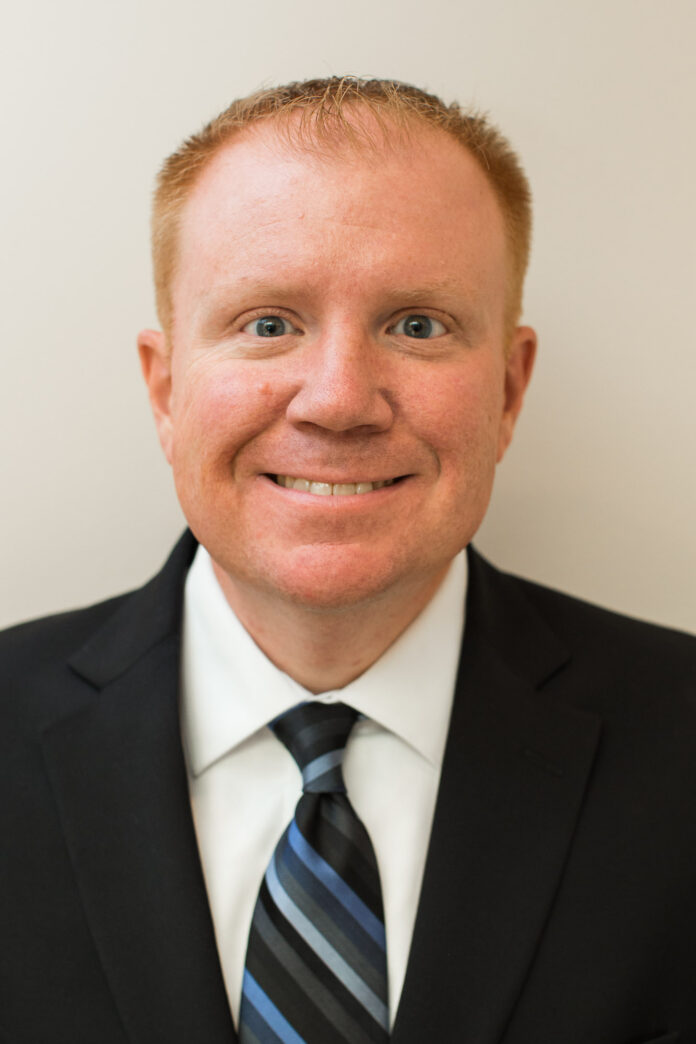 Assistant Vice President & Branch Manager
Security State Bank
Age: 39
He has initiative.
Joel Rochleau is assistant vice president and branch manager at Security State Bank in Springville and is involved extensively throughout the community.
"Joel has shown the kind of initiative that is necessary to be successful in his profession and demonstrates great dedication to his job," Clair Lensing, president and CEO of Security State Bank, stated in her nomination of Mr. Rochleau. "Joel is an effective team leader and also works collectively under the direction of other team leaders. He has a good reputation in his employment field, being highly thought of by his peers and coworkers."
He is treasurer of the Springville Lion's Club; president of the Springville Economic Development Corp.; director of the Linn County Farm Bureau, Linn County Fair Association and Springville School Foundation; committee member of the Iowa Bankers Association agricultural committee and was co-chair of the Springville RAGBRAI pass-thru committee. His is former treasurer of the Linn County Iowa State University Extension Council.
The Linn County Fair's attendance has grown from attendance of about 5,000 a year to almost 40,000 people a year during the few years, another accomplishment Mr. Rochleau said he is proud to be involved with. He also helped with an initiative to install a new welcome sign for the city of Springville is another proud achievement, he said.
He grew up in Altoona and lives in Cedar Rapids. He recently was engaged to be married and is looking forward to becoming more involved in his fiancee's children's lives, such as participating in Boy Scouts.
-Gigi Wood