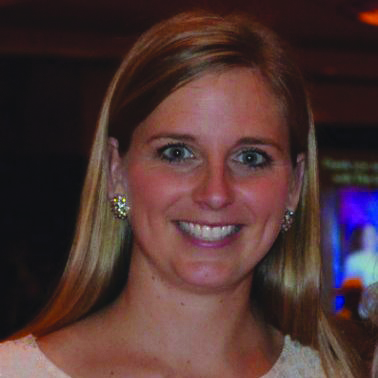 Age: 32
Occupation: Director of Development – the Iowa Children's Museum
What are your greatest professional achievements: I would say my greatest professional achievement was pursuing my dream job of becoming a professional golfer on the LPGA tour. I put in four years of hard work and won one small mini-tour event by four strokes, but never made it to the LGPA and had to get a "real job." I am proud of my efforts for pursuing my dream even though it didn't end up the way I had originally hoped. However, it did lead me to a great job, and then my current job, which I love, and my husband!
Who are your mentors: Three people that have been mentors to me over the years are Deb Dunkhase (executive director, the Iowa Children's Museum), Josh Schamberger (president, Iowa City/Coralville Area CVB) and Ted Kepros (owner and physical therapist, Kepros Physical Therapy and Performance, PC), as well as several community members that I work with on a regular basis.
Best advice you ever received: The only thing you deserve in life is what you earn. Hard work goes a long ways, and I was lucky to have great parents that showed that to me growing up. I'm also married to an amazing guy that worked hard to get where he is and is very passionate about his work.
If you had one million to give, what causes would you support: I would give to Team Breast Friends, my local breast cancer awareness team that raises funds for breast cancer research and local community programs, Susan G. Komen, The Iowa Children's Museum and Special Olympics.
What's something that people should know about your generation in the workplace: I think that our generation strives for a healthy work-life balance, and likes to be connected due to the fact that we grew up with Facebook, Twitter, Instagram, etc.