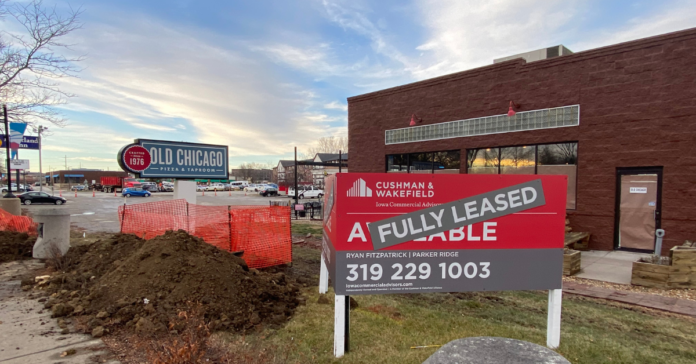 Des Moines-based Jethro's BBQ is set to make its first entrance into the Corridor by opening its eighth location in the state.
First established in 1998 by founder Bruce Gerleman, the barbecue chain is looking for applicants at 75 Second Street. A job posting for a restaurant manager says Jethro's will be hiring 8 front and back of house managers. News of Jethro's arrival was first reported by The Gazette.
After acquiring the property in December, Mr. Gerleman wants the restaurant to be open by April, he told the Business Record. He said about 125 people will be hired to work at the restaurant.
The barbecue restaurant has been featured several times on the Cooking Channel's Man v. Food television show with hosts trying the Adam Emmenecker sandwich.
Named after former Drake University point guard Adam Emmenecker, the four pound sandwich includes pork tenderloin, buffalo chicken tenders, brisket, angus steak burger, bacon, white cheddar cheese sauce and fried cheese cubes.
Former Old Chicago owner Bill Lucas said in September he closed the 22-year-old restaurant due to a downturn in business after the pandemic and the difficulty in finding staff.
Jethro's is planning expansion near Wells Fargo Arena, as reported by the Des Moines Register. The Waterloo-Cedar Falls Courier reported earlier this month that Waterloo City Council is considering plans for a new Jethro's restaurant as well, as the barbecue chain expands its presence throughout the state.