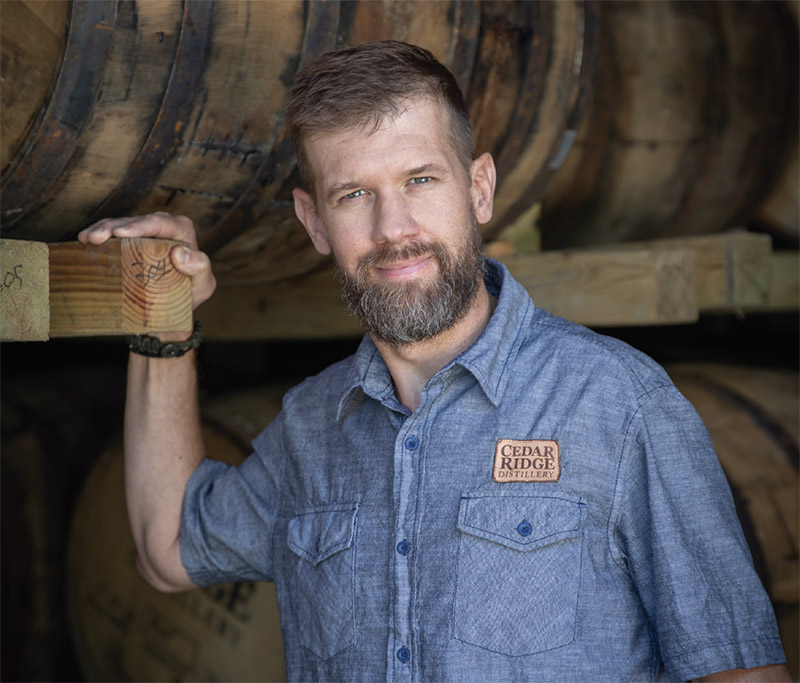 General Manager & Executive Vice President
Cedar Ridge Winery & Distillery
AGE: 39
Best advice you ever received?
I think a lot of people tend to overthink things, but I was told a long time ago to "do simple better." It's become a way to keep myself in check as I'm trying to explain things to my team, for example. If you don't overthink it, you can often be more effective.
Biggest break?
The timing of my position at Cedar Ridge. I was fortunate that we had a great concept and a great location. There wasn't really a place like this in our area, and coming on when we did, the timing was perfect to really take something and succeed with it.
What would most people be surprised to learn about you?
I bartended and managed restaurants on Nantucket Island for four summers. I went out there without a job or a place to live, took a chance and really changed my life.
If you had $1 million to give, what causes would you support?
The Make-A-Wish Foundation and others that provide support to children facing life-threatening illnesses.
What do you want to accomplish by the time you are 50?
Travel to Europe with family. My wife and I have both been to France, but we'd like to go as a family to places like Germany and Scotland.