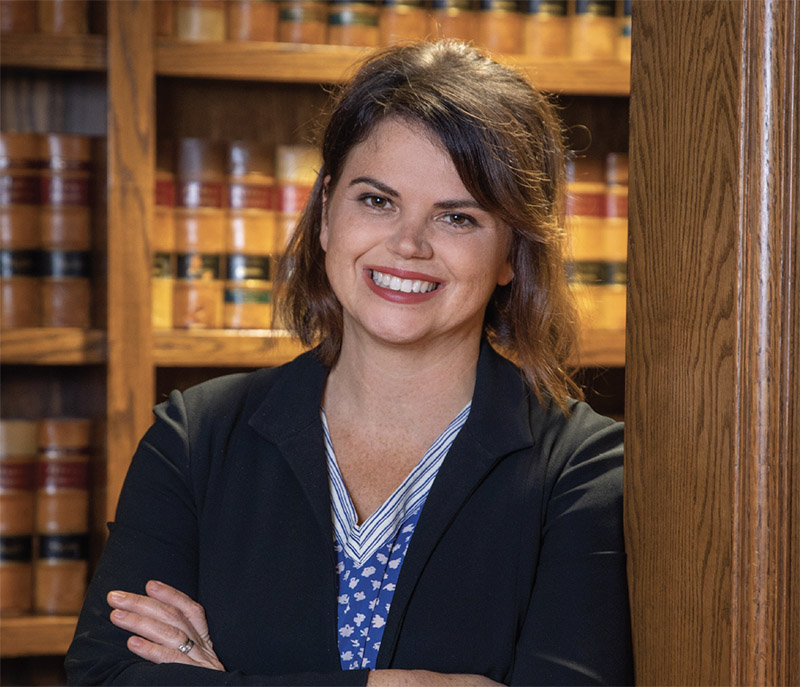 Attorney & Vice President
Shuttleworth & Ingersoll PLC
AGE: 37
Best advice you ever received?
Leave people better off than when you met them.
How do you ensure a balance between work and your personal life?
I don't look at email between 6 p.m. and 6 a.m. and I only check once a day on weekends. I also don't allow my phone to push me email notifications, as it used to drive me crazy.
If you had $1 million to give, what causes would you support?
The Emma Goldman Clinic, Waypoint and the YMCA.
What is the biggest issue facing the Corridor?
Ensuring our state government reflects and advances our values and goals. I think the Corridor is a really progressive area, where we're trying to attract new talent and creative people to come here and work. When our state government is unsupportive of policies that help that, it doesn't speak well for our state.
What do you want to accomplish by the time you are 50?
Celebrate the day when we have gender parity in the composition of our district court. Perfect the unplugged vacation. Launch my three beautiful children into adulthood. Hike the entire Appalachian trail in portions. Change the way legal services are priced to eliminate the billable hour. Learn to rock gray hair. Squat 250 pounds.