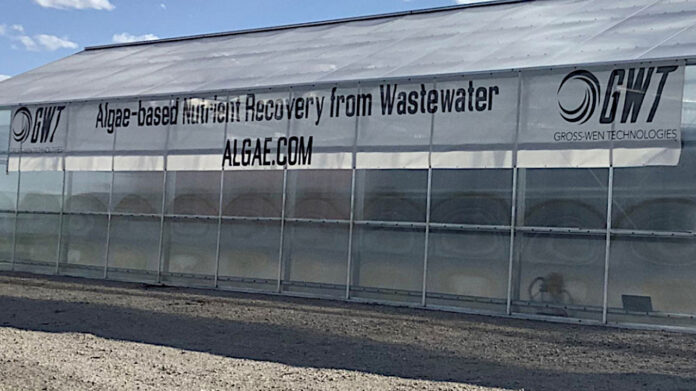 ISA Ventures, based in Cedar Rapids, and Iowa Farm Bureau's Rural Vitality Fund have jointly announced a $6.5 million Series A venture capital investment in Gross-Wen Technologies, an Iowa-based startup company that has developed a patented technology using algae to clean wastewater.
Other partners in the investment include Next Level Ventures, Mid-American Angels, Ankeny Angels, Ag Startup Engine, Oman Ventures and 1330 Investments.
Gross-Wen Technologies was founded in 2014 by Dr. Martin Gross and Dr. Zhiyou Wen and is based on a technology they developed at Iowa State University.
"We're proud to invest in this groundbreaking company and its technology, led by an exceptional team, to accelerate Gross-Wen Technologies' growth in Iowa," said Eric Engelmann, general partner at ISA Ventures.
As municipalities and industries seek new, cost-effective solutions to meet stricter federal water quality requirements, Gross-Wen's patented revolving algae biofilm allows both municipalities and industries to retrofit current treatment plants, addressing nutrient management issues in an economical and sustainable way, officials said in a news release. The company's byproduct, algae biomass, can then be packaged and sold as slow-release algal fertilizer or bioplastic.
"There is a tremendous opportunity for sustainable water treatment technologies," said Dr. Gross, co-founder and president of Gross-Wen Technologies. "This funding will provide GWT the capital to grow our existing presence in Iowa and the Midwest and provide us the resources to develop new markets across the U.S. We are thrilled to add ISA Ventures, Rural Vitality Fund and Next Level Ventures as our newest shareholders at GWT. These firms represent the top venture capital firms in Iowa and we look forward to their guidance as we expand our business."
The Gross-Wen team will join ISA's Expansion accelerator program, focusing on pathways towards acquisition and support through their entrepreneurial journey.