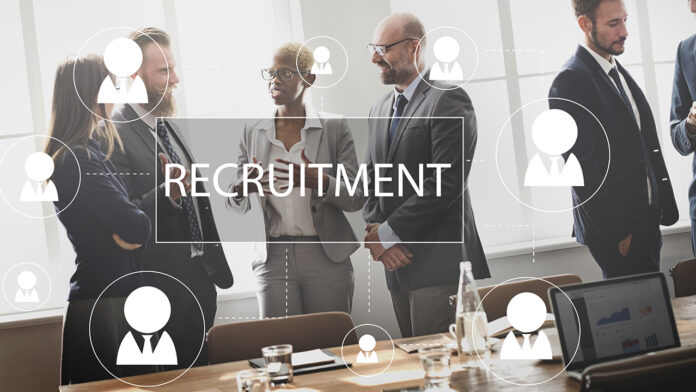 When your company develops its recruiting strategy for the upcoming year, is your company's strategy more of a tactical exercise for only one year, or has it become strategic by developing a plan over five years to attract the best talent?
The name of the recruiting process does not matter. You may see here that the recruiting process mirrors the sales process perfectly. If your talent acquisition process does not match the sales process, your organization may experience difficulties recruiting the best candidates.
How can we become more strategic?
When I was the recruiting manager at McLeodUSA, we needed outside plant workers for our contract for the state of Iowa. Their skills are unique. They are the workers (electrical, telecom, and cable) who work on the poles and other outside work.
We learned about an excellent program in Goodland, Kansas at the Northwest Kansas Technical School. Their program provided their students with a practical education in outside plant work. Every four months they graduated a class of 35 to 40 outside plant graduates. Their curriculum was amazing. 
The students would receive four months of technical training with the devices and tools they would need in outside plant work. Then they would find jobs working "outside plant" jobs for companies, many in the region, for four months. This rotation lasted for approximately two years.
At the end of the program, companies were invited to attend an open house where they met the graduating students. The first time that I attended one of these open houses, I was shocked that there were 39 companies there to recruit 38 graduates. We hired two of them.
Over the years, my clients and I recruited at universities and colleges for entry-level professional talent. One of my clients in Silicon Valley created a program at Brown University to attract software engineers. When I recruited wind turbine technicians for ACCIONA Energy North America, we recruited graduates from several schools that focused on training wind turbine techs.
These were our "minor leagues." Where are your company's minor leagues? Develop a relationship and reputation with these schools. 
These methods work for the shorter term. You have potential part-time and summer workers surrounding your business. Too often they are overlooked as potential long term employees.
What is the value of employing high school students?
Not all high school students attend college. There is talent available in the Cedar Rapids area at Metro High School for potential high school students who are motivated to work and earn money. Too often they are overlooked by companies searching for hourly high school talent.
In his book, "TOPGRADING: How Leading Companies Win By Hiring, Coaching, and Keeping The Best People," Dr. Bradford D. Smart writes that people develop their work ethic in high school.
Consider — junior and senior high school students have spent the past 11 or 12 years learning how to apply their knowledge. A great way to place your company on their radar is to hold an event. 
Encourage your managers to attend your event and chat with the students about your company and the employment opportunities that are available now (summer work and part-time during the school year) and in the future. This experience will teach these students about the advantages of financial independence, work ethic, and working for your business.
Recruiting is a contact sport — contact prospects in high school and speak with them about employment now and part-time during the school year.
Bill Humbert is the Google ranked No. 1 talent attraction consultant. Mr. Humbert can be reached at RecruiterGuy.com.