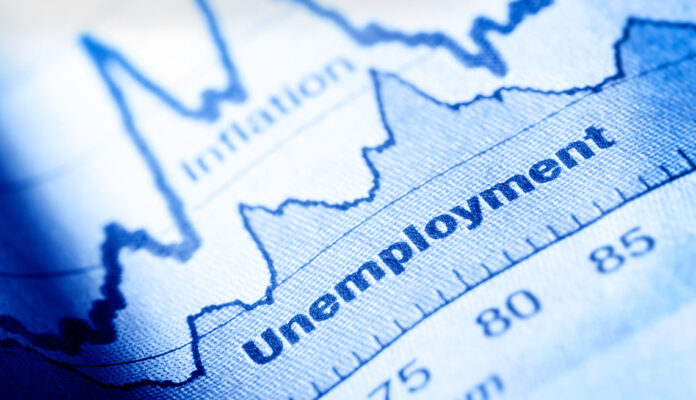 By CBJ News Staff
news@corridorbusiness.com
Iowa's seasonally adjusted unemployment rate increased to 10.2% in April, up from 2.7% one year ago. The U.S. unemployment rate rose to 14.7% in April.
"April is the first month we have seen the real impact of the pandemic on our unemployment rate. We remain hopeful that as we reopen the state and more people return to work, the rate will decrease quickly and this unprecedented rate will be a very temporary one," Iowa Workforce Development Director Beth Townsend stated in a press release. "The silver lining in this month's report is that over 1.5 million Iowans remained in the workforce despite the pandemic and this will do the most to decrease the recovery time."
The number of unemployed Iowans jumped to 175,300 in April from 56,600 in March. The current estimate is 128,300 higher than the year ago level of 47,000.
The total number of working Iowans decreased to 1,536,200 in April. This figure was 129,200 less than March and 144,200 lower than one year ago.
Iowa total nonfarm employment fell by 177,100 jobs in April as social distancing efforts to curtail spread of the coronavirus took effect, following a loss of 8,900 in March.
Overall, the state's payrolls were trimmed by 11.3% versus last month, slightly lower than the U.S. drop of 13.5%  in total nonfarm employment. Virtually every sector began working in a reduced capacity, although goods-producing sectors displayed a lower reduction of staff (-6.0%). Private service industries declined by 13.3% and were driven down by sizable layoffs and furloughs within hotels, restaurants, and entertainment industries.
Government was also not spared, declining 9.4% or 24,500 jobs. Much of this reduction can be attributed to state universities and public schools dropping to summer levels. Most institutions ended in-person classes after spring break. CBJ