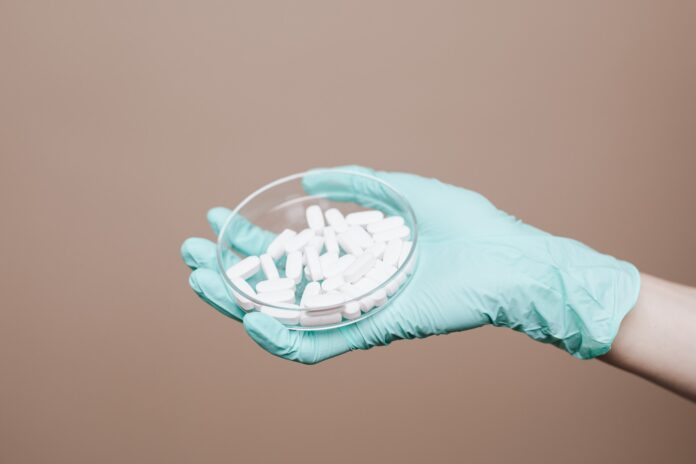 The Iowa Attorney General's Office has signed an agreement with University of Iowa Health Care to develop a comprehensive, statewide opioid treatment program using $3.8 million of a possible $4.7 million in settlement funds.
In order to make treatment for opioid use disorder available to the general public, UI addiction specialists will "conduct extensive outreach, training physicians and other healthcare providers across the state on how to treat opioid addiction using Medication for Addiction Treatment (MAT)," according to a press release. The program will also provide consultation and treatment for complex cases.
"Under MAT, people receive a lesser form of an opioid under the care of a doctor or a practitioner," said Tom Miller, Iowa attorney general in a press conference. "The basic principle is that the craving is satisfied but the high is not provided. With this kind of treatment, people can lead very productive lives."
The funds come from a settlement between Mr. Miller and McKinsey & Co, one of the world's largest consulting firms. Iowa's lawsuit alleged that McKinsey contributed to the opioid crisis by promoting marketing schemes and consulting services to opioid manufacturers, including OxyContin maker Purdue Pharma, for over a decade, according to a press release.
The newly launched program comes in response to a nationwide opioid epidemic that continues to rage on after more than 20 years. Historically, overdoses primarily involved prescription opioids, leading health care experts to the conclusion that opioids were being over-prescribed, says Dr. Alison Lynch, psychiatrist for UI Health Care.
Once prescriptions were cut back, people turned toward heroin, she added. Many overdoses today are from fentanyl and fentanyl mixed with other drugs like cocaine and methamphetamine.
The program will run for five years, with a goal of helping all of Iowa – including rural Iowa.
"We're very conscious of having a set of programs that cover the whole state," said Mr. Miller. "We think that the training population-wise per capita will disproportionately impact rural Iowa."
The University of Iowa is number three in the nation in accepting patient transfers from other hospitals, says Dr. Gerard Clancy, psychiatrist at the University of Iowa, making the need for this program even greater.
"Our society is struggling with the pandemic beyond the virus infection itself and it shows up with opioid addictions," he said. "There are days when up to 30% of our patients in the emergency room are there due to mental illness and addiction issues. That's an increase." Dr. Clancy went on to note that they are seeing increases in overdose deaths, alcohol consumption, and more as well. During the pandemic, opioid-related deaths increased nearly 36% in 2020.
UI Health Care launched a clinic that uses MAT to treat addiction in 2017. MAT uses the drugs buprenorphine or methadone as medications for addiction and withdrawal, both of which are highly effective in preventing overdose deaths.
Buprenorphine works by stabilizing the brain and brain changes that occur when somebody develop an addiction, and can be prescribed in a medical office as long as a practitioner has a waiver to prescribe the medication, said Dr. Lynch.
However, to prescribe either drug, physicians and health care providers need specialized training – which requires additional funding typically through grants, similar to a three-year, $1.5 million grant to train clinicians that UI Health Care received in 2018.
Currently, there are around 200 MAT-trained providers in Iowa, meaning many Iowans struggle to find local treatment. UI Health Care believes an additional 200 clinicians, if not more, can be trained under this program, according to Dr. Lynch.
Additional settlement money from other companies is expected, said Mr. Miller.