Tisha Ritter joined the Iowa Women's Foundation as its director of development on May 30.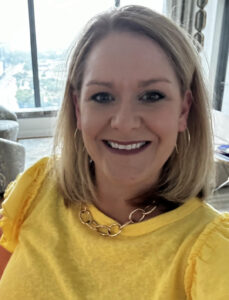 Ms. Ritter will focus on developing a long-term funding plan; communicating the organization's mission, vision, and goals to donors and corporate partners; and coordinating events, like the annual luncheon.
"Using research and data to address real-world issues specific to women and girls is a dream come true," Ms. Ritter said in a release. "I am so excited to help promote and advance IWF's mission and ensure that the important work being done will continue."
Previously, Ms. Ritter served as chief advancement officer at the National Czech & Slovak Museum & Library in Cedar Rapids. Prior to that role, she was the development director at YPN (Young Parents Network), where she worked to remove barriers to parents' success.
President and CEO of the Iowa Women's Foundation Deann Cook said in a release that Ms. Ritter's previous experience serving parents at YPN makes her the perfect fit for IWF, which has focused on increasing the availability of quality, affordable child care within the state since 2018.
"We are beyond thrilled to bring Tisha's experience and passion for social change to the Iowa Women's Foundation," Ms. Cook said. "She's proven herself to be a fierce advocate for parents, as well as underrepresented and under-resourced communities. We're confident she'll put that same passion to work fighting for Iowa's women and girls."