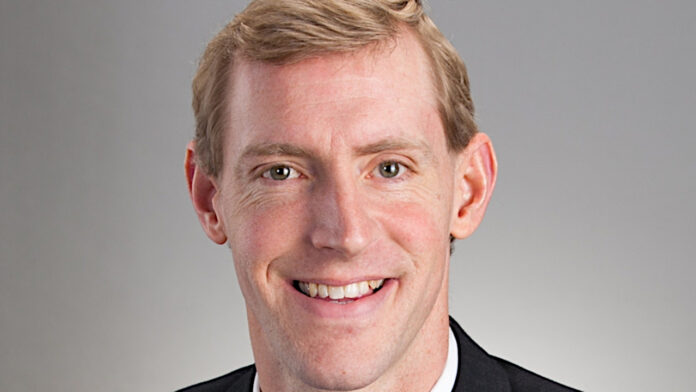 Crystal Group, Inc., a manufacturer of rugged high-performance computing solutions, has named Aaron Maue as the company's new president.
Mr. Maue will begin his new role June 5. He replaces former Crystal Group CEO Scott Kongable, who announced his retirement from Crystal at the end of April after nearly 25 years with the company, the last 20 as president.
During a 29-year career at Rockwell Collins and Collins Aerospace, Mr. Maue has held several executive leadership positions, most recently as executive director of Advanced Structures Aftermarket.
"We had some very high caliber applicants from across the defense industry, but Aaron was the standout choice, and we're very excited to bring him onboard," Mark Edmonds, CEO of Crystal Group's parent company, Employee Owned Brands, said in a release. "We were extremely impressed with Aaron's demonstrated record of delivering growth over a prolonged period of time, while leading and inspiring co-workers across a variety of strategic business units. Aaron has also led multiple program captures in the defense and aerospace markets which is particularly exciting as Crystal Group embarks on its next period of growth and product development."
Throughout his tenure at Collins Aerospace, Mr. Maue has led large and diverse teams across a broad spectrum of business disciplines, often in different geographies. Maue established himself as the personal contact, not only for internal customers, but also for external clients. Crystal Group leaders say Mr. Maue's well-rounded experience and relatable leadership style make him an ideal fit for Crystal Group's employee-owners and customers.
"I am hugely honored and humbled to be selected as Crystal Group's next president," Mr. Maue said. "Crystal Group is very highly regarded, not only in the Eastern Iowa community, but across the rugged computing industry, both domestically and internationally. From what I have seen so far, this team is blessed with a wealth of in-house talent, a great product portfolio and a ton of opportunities in front of them."
Crystal Group, Inc., based in Hiawatha, is a leading provider of high-performance, rugged compute solutions for defense, government, and industrial markets. Founded in 1987, the employee-owned business specializes in the design, customization, build and testing of rugged servers, embedded computers, networking devices, displays, and data storage for high reliability in harsh environments.