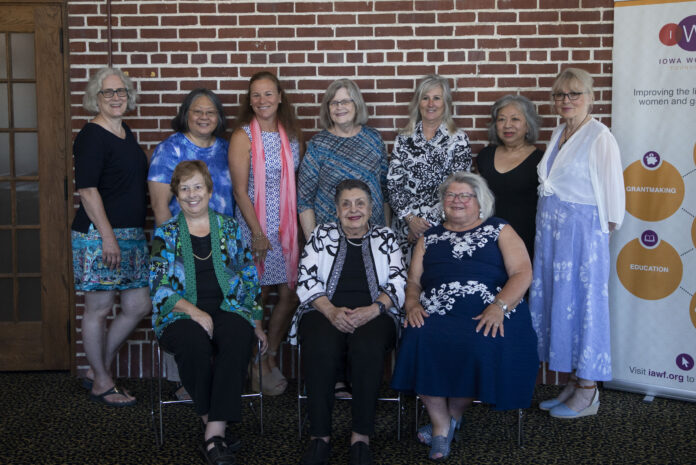 The Iowa Women's Foundation (IWF) is launching the public phase of a campaign that will raise $3 million dollars to establish a Legacy Fund. This will be Iowa's first and only statewide fund dedicated to shattering the barriers to women's economic self-sufficiency and improving the lives of all Iowa's women and girls.
Privately launched in 2019, the Legacy Fund campaign will increase IWF's current grantmaking capacity by 50% while ensuring the long-term stability of its charitable efforts. With 79% of its fundraising goal met, the organization is now taking the campaign public to secure the remaining funds by the end of 2022, according to a press release. Anyone can contribute to the Legacy Fund.
"The Iowa Women's Foundation is proof that collaboration is the best tool for supporting women and girls," said IWF President and CEO Dawn Oliver Wiand in a statement. "Although we've never had a long-term fund to fall back on, every year we've managed to increase our grantmaking thanks to thousands of individual donors across every corner of our state."
In the last 25 years, IWF has awarded more than $1.3 million in grants to 151 nonprofit organizations throughout the state, impacting women and girls in all of Iowa's 99 counties.
Grant funds have been used to house survivors of domestic abuse, expand after-school programming for at-risk youth and combat the state's child care crisis by supporting community-based centers and entrepreneurs.
In July, Aetna Health of Iowa donated $25,000 to IWF to help fund the Building Community Child Care Solutions (BCCCS) collaborative.
The IWF is a nonprofit based in Coralville that invests in initiatives and organizations dedicated to improving the lives of women and girls across Iowa through research, grant-making, advocacy and education.