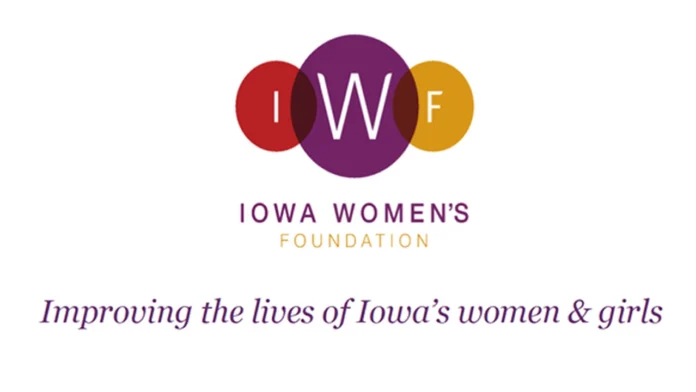 The Iowa Women's Foundation (IWF), a nonprofit organization focused on improving the lives of Iowa's women and girls, announced a $25,000 donation from Aetna Health of Iowa Inc., dba Aetna Better Health of Iowa, a CVS Health company.
According to a news release, the donation will help fund the IWF Building Community Child Care Solutions (BCCCS) collaborative to increase awareness and investments in community-led solutions that address child-care and workforce shortages in the state of Iowa.
According to Iowa Child Care Resource & Referral, 75% of Iowa families with children under the age of six have all parents working. Additionally, on any given day, there are approximately 520,000 children ages 0-12 in the state of Iowa, but just over 170,000 child-care spaces available. That's an average of three children needing care for every slot of child care available. Furthermore, the U.S. Chamber of Commerce Foundation claims the state of Iowa loses an estimated $935 million annually in tax revenue as a result of employee absences and turnover related to child care issues.
According to the release, the Iowa Women's Foundation's BCCCS collaborative is the only program of its kind in Iowa that engages in solution-driven efforts that are research-based and led by a network of 45 communities—a number that continues to grow.
Acting as the convener, strategist and voice for the collaborative, IWF explores tactics and strategies that can help communities implement a range of child-care related solutions, including:
Building new and expanding existing child-care centers
Supporting child-care entrepreneurs
Encouraging local businesses to expand and/or add child-care benefits, including offering in-house care to workers
Working with community colleges to inform and educate the next generation of child-care providers
Supporting before- and after-school programing
Creating viable childcare options for second- and third-shift workers
"The Iowa Women's Foundation is grateful to receive this generous donation from Aetna Better Health of Iowa for our Building Community Child Care Solutions collaborative," said Dawn Oliver Wiand, President and CEO of Iowa Women's Foundation, in the release. "These funds will help the Iowa Women's Foundation focus its energy and resources on bringing communities together to eliminate Iowa's child-care shortage, which is something Governor Reynolds supports with her recent announcement of a new $25 million Child Care Business Incentive Grant Program."
Working together with over 750 volunteer parents, business leaders, educators, political representatives and child-care providers, IWF will use Aetna Better Health of Iowa's donation to expand the BCCCS network of informed and aligned communities and develop strategies to address Iowa's child care crisis. IWF will support the proposed strategies through tools, training, marketing/public relations materials and local events.
Ted Koutsoubas, Chief Strategy Officer for Aetna Medicaid, added, in the release, "we're committed to improving the wellbeing of the communities we serve and believe that community building is the first step to empowering change. The Iowa Women's Foundation's passion to engage the public around the state's child-care shortage and its related economic impact is more than a first step—it's a path to a new model of success."