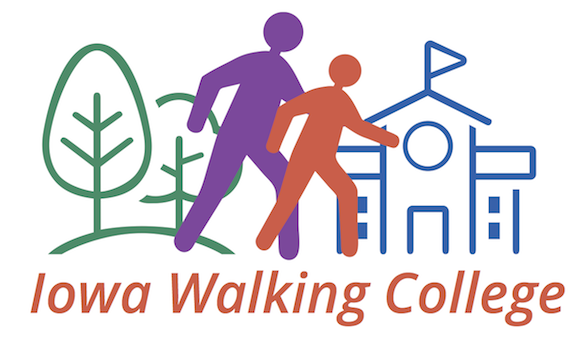 In response to recommendations developed through a walkable communities workshop held last year, the Healthiest State Initiative and Active Living Iowa have created an educational program called Iowa Walking College.
The six-month program, which will include both face-to-face and online sessions, is designed to assist walkable community advocates to improve walkability throughout the state, and is based on the National Walking College model developed by America Walks. It begins in May at Healthiest State Iowa's annual conference in Ames.
"Today, most Iowans are required to use a car to get from point A to point B, leaving less of us walking," Jami Haberl, executive director at the Iowa Healthiest State Initiative, stated in a press release. "Walking is one of the easiest, most affordable and accessible ways for all of us to get at least 30 minutes of physical activity every day, which is proven to improve your physical, social and emotional well-being."
Fifteen fellowships will be awarded to provide funding assistance for local walkability projects and to cover transportation costs to the conference. The fellows may be working alone, in organizations, or in professions such as public health, planning, transportation, economic development or education.Applications are now being accepted for fellowships until March 10.
"Thriving, vibrant communities, are walkable communities," said Debi Durham, director of the Iowa Economic Development Authority. "Working with our state and local partners to improve community walkability will improve the quality of life and support a healthy and productive workforce."
Additional information about the Iowa Walking College and the fellowships can be found on the Iowa Walking College website.