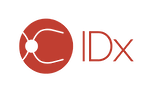 IDx LLC, an Iowa City-based company, has joined the IBM Watson Health medical imaging collaborative. The initiative is comprised of a select group of worldwide organizations in health care and technology. Together these organizations are finding ways to use cognitive imaging to identify and predict the risk in cases of cancer, diabetes, and diseases of the eye, brain and heart and related conditions.
As part of the collaborative, IDx will be leveraging IBM's cognitive computing system, Watson — a cloud-based system that analyzes high volumes of data, understands complex questions in everyday language and proposes evidence-based answers. Watson continuously learns, gaining knowledge over time, from previous interactions. Data comes from structured and unstructured sources, such as medical imaging data, electronic health records, radiology and pathology reports, lab results, doctors' progress notes, medical journals, clinical care guidelines and published outcomes studies.
"IDx is tremendously pleased that IBM recognizes the value that IDx will contribute to the Watson Health Imaging Collaborative, especially given the caliber of the other 23 current members." stated Dr. Michael Abramoff, president and founder at IDx and The Robert C. Watzke Professor of Ophthalmology and Visual Sciences at the Roy C. and Lucille A. Carver College of Medicine.  "Over the past decades, productivity in health care has not kept pace with other sectors. Patients and providers worldwide are paying the price. Our mission at IDx has always been to transform the quality, accessibility and affordability of global health care through the automation of medical screening and diagnosis."
IDx Chairman and CEO Gary Seamans added, "We are profoundly excited to be working with IBM at this critical juncture in medical history. Partnering with IBM will help us bring the greatest benefit to patients and providers."
This collaboration compliments IDx's mission as they have been working to transform quality, accessibility, and affordability in healthcare through the introduction of automated, image-based screening tools. The company's founders, including world leading retina experts from the University of Iowa, have selected the eye as its key starting point for disease detection.