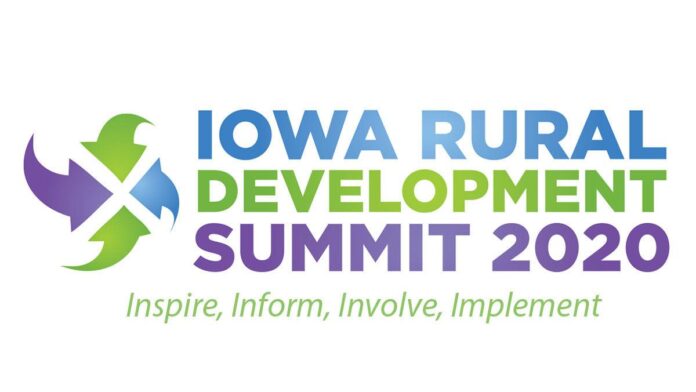 By CBJ News Staff
newsroom@corridorbusiness.com
The 4th Iowa Rural Summit, to be held virtually Aug. 20-21, will include a wide-ranging discussion of small business efforts during the COVID-19 pandemic that demonstrate perseverance, flexibility and community pride.
The panel discussion, which will take place at 8:15 a.m. Aug. 21, will bring together business owners Bonnie Ramsey of Ramsey Grocery in Lenox and Sarah Winkelman of S&B Farms Distillery of Bancroft, as well as VP Brandon Rodriquez of Brownmed in Spirit Lake. Iowa Lakes Corridor Development Corporation CEO Kiley Miller will facilitate the session.
"We have seen businesses in small towns pivot in the face of this pandemic," said Iowa Rural Development Council (IRDC) Chair Sandy Ehrig. IRDC, a statewide public-private non-profit focused on rural vitality, is the host of the annual Summit. "This virtual rural summit gives us the opportunity to share best practices – and perhaps the most impactful at this moment have to do with the local business responses to the pandemic," Ehrig added. "This panel will tell amazing stories of innovation!"
Registration for the Rural Summit is open at iowardc.org/summit. While individual registration is $50, communities can have a team of up to five people register for only $150. The summit will stretch over two half days and feature keynote speakers, plenary roundtables and targeted break-out sessions.
The Iowa Rural Summit has been held annually since 2016. It brings together community leaders, resource and service providers to share best practices, new ideas and opportunities for collaboration. Last year's in-person summit attracted almost 400 people from across Iowa. CBJ