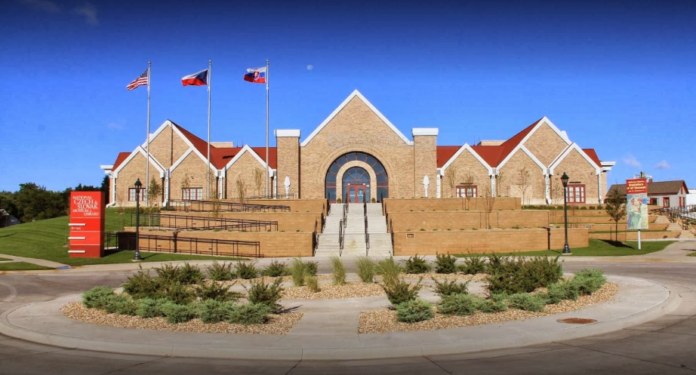 National Czech & Slovak Museum & Library CREDIT: NCSML
By CBJ News Staff
newsroom@corridorbusiness.com
The National Czech & Slovak Museum & Library has received $47,470 from the Roy J. Carver Charitable Trust to fund building improvements and new equipment that will make the NCSML more accessible to visitors with physical, visual, audio, and other disabilities.
The funds will be used for three initiatives: facilities accessibility updates; program materials; and visitor experience accommodations. For example, as part of the facilities accessibility updates, internal doors will be made automatic so that individuals in wheelchairs can more easily access to public restrooms, the library, and the theater. One of the items included under program materials is the purchase of accessible art supplies so the museum may start offering targeted art workshops to groups with disabilities including long term adult care centers in the community. The NCSML will also completely redesign the Education Collection so that it will be more utilized in hands-on visitor experiences for visitors who benefit from tactile learning.
The Sleger Immigrant Home is one of the NCSML's most popular attractions, but the narrow doorways make it impossible for anyone in a wheelchair to enter. Due to structural and historical integrity, the doors can't be widened, so Carver Trust funds will be used to purchase a tablet that will contain a virtual 3D tour of the house.
"We sat down with people with disabilities and asked them to tell us what we could do to make them feel more welcome and safe in this community and that is how we ended up with this list of new initiatives and accommodations," Sarah Henderson, the NCSML's associate director of lifelong learning, said in a release.
The Carver Trust funds also will be used to purchase noise-cancelling earmuffs for visitors on the autism spectrum, closed-captioning for live programs for those with hearing disabilities, the creation of a 3D raised map of the NCSML and audio guides for visitors with visual disabilities and folding stools for visitors with mobility disabilities. CBJ