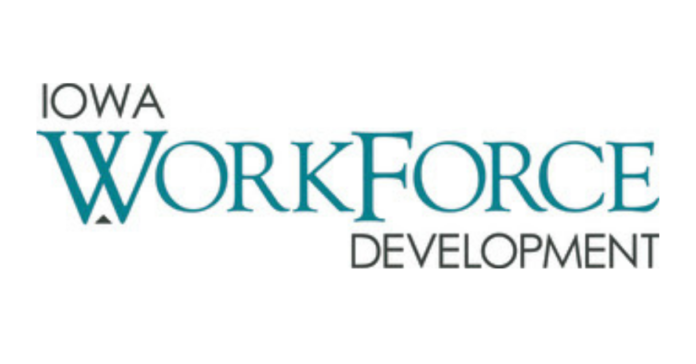 Iowa Workforce Development will start the new year with a new sense of urgency about unemployment by launching a new program with more assistance for the jobless and new incentives to help unemployed Iowans find careers as quickly as possible.
The new Reemployment Case Management program, which is expected to launch in early January, will use a combination of new staff and new technology to provide extra help for jobless Iowans beginning with the first week they file an unemployment claim. IWD is hiring 18 new IowaWORKS Career Planners to meet weekly with the newly unemployed and to make direct connections for them with any needed programming and educational opportunities according to a release.
Career Planners will be aided in this work by some new technology being added to the IowaWORKS software, including the ability to assess claimants' work histories and match their skills with the skills that are in highest demand at companies with open jobs.
"Iowa is facing an incredibly strong demand for more workers, and we are responding to that need with urgency," said Beth Townsend, Director of Iowa Workforce Development. "We're going to be providing extra assistance and extra incentives to help get unemployed Iowans back into the economy as quickly as we can."
Not every Iowan will immediately be asked to participate in the program. Union members are exempt under Iowa law, and employees who were told they were going on a temporary layoff (where the employer intends to eventually call you back to work) won't be contacted about Reemployment Case Management until after they've received unemployment benefits for four weeks.
Most other unemployment claimants will be asked to meet with Career Planners weekly and attend any training programs that are determined to be necessary. Failure to engage with Career Planners could eventually lead to a claimant's unemployment benefits being frozen.
Along with the extra assistance, unemployed Iowans will face a higher requirement for "work search," with claimants now required to perform four work search activities per month instead of two to maintain their benefits. The list of acceptable work search activities also is shrinking, from 27 down to 12.
Ms. Townsend stresses that the new program's goal will not be to eliminate unemployment benefits. Instead, IWD's focus is on reducing need by helping people quickly find new careers.
"Unemployment was never meant to be permanent," Ms. Townsend said. "We want to do what these benefits always were intended to do, which is provide unemployed Iowans a temporary bridge to a new career. The goal of RCM is just to get you to the other side of that bridge as soon as possible."