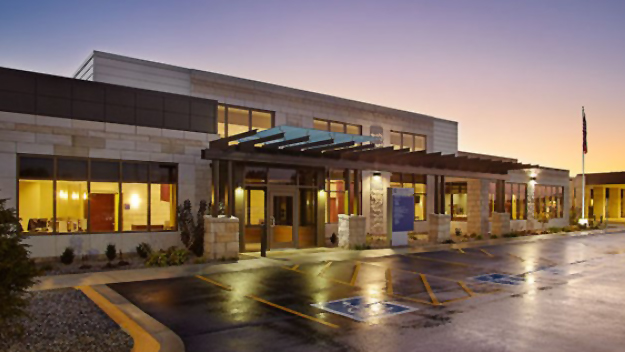 Dr. Angela Greif, UnityPoint Health–Jones Regional Medical Center (JRMC) chief medical officer, recently received FAA (Federal Aviation Administration) First Class Aviation Medical Examiner (AME) certification, making her one of only two first class AME's in Eastern Iowa.  
Dr. Greif has been certified as an Aviation Medical Examiner through the FAA since 2017, performing second and third-class flight physicals. This advanced certification allows her to perform first class flight physicals for the FAA. Airline Transport pilots require first class exams.   
"There are a number of flight schools in the area, and I realized there was a need for Aviation Medical Examiners," said Dr. Greif. "I initially took a week-long training course in Oklahoma City, and became much more interested in aviation, particularly after working with so many airmen over the last few years." 
"Our pilots and student pilots in the area have a great need for first class Aviation Medical Examiners within Linn County, Jones County and beyond," explained Cole Norton, president of P&N Flight and Charter and Advanced Instrument and Ground Instructor in Marion. "Dr. Greif receiving her certification as a senior aviation medical examiner will prove to be a great resource for our students, instructors and pilots within our airport and Eastern Iowa."  
Of 34 AME's in the state of Iowa, only 21 are first class certified. 
Dr. Greif has worked at Jones Regional Medical Center since 2006. She is a graduate of the University of Iowa College of Medicine and specializes in occupational-environmental medicine.