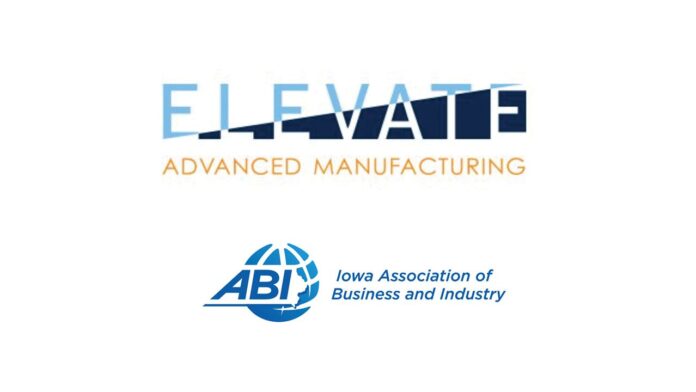 Iowa manufacturers continue to have a positive outlook on the state's economy and expect increased sales in the third quarter, according to results of the latest Iowa Association of Business and Industry (ABI) Quarterly Business Survey.
"The optimism that Iowa manufacturers have is encouraging news for all Iowans," ABI President Mike Ralston said. "These latest results and the anticipation of continued growth show our economy is moving in the right direction."
ABI surveyed its board in early June. Seventy-nine percent of respondents expect to see sales expand in the next quarter. This is up from 65% from the Q2 Survey. Seventy-two percent of respondents also said they expect the number of employees in their business to grow, compared to 45% in Q2. Results also show 75% of respondents plan to make capital expenditures in the next quarter, compared to 65% in Q2.
"The expected growth sheds light on an important priority for our members," Mr. Ralston said. "We are focused on increasing the manufacturing workforce. Iowa's manufacturers are experiencing the same trends manufacturers nationwide are seeing. There is an ongoing labor shortage, but we have a lot of Iowa manufacturers offering competitive salaries and benefits, as well as other initiatives to keep Iowans engaged. But that's not all. In addition to the labor shortage, manufacturers are also working hard to address ongoing concerns about supply chain issues and the increasing cost of raw materials."
ABI leads the Elevate Advanced Manufacturing campaign called Elevate Iowa. Elevate Iowa strives to equip both educators and students with resources they need to promote and connect with careers in the advanced manufacturing industry.
Approximately half of the Iowa Association of Business and Industry's 1,500 member companies in all 99 counties are manufacturers. ABI represents nearly every industry in the state of Iowa and has been the voice of Iowa business since 1903. Its mission is to provide a strong, unified voice to business and industry on issues affecting Iowa employers.