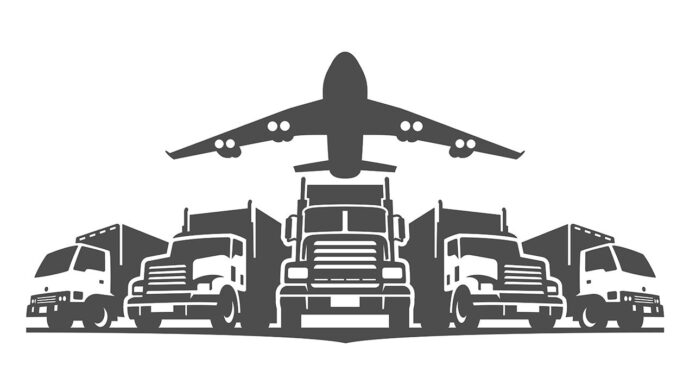 One of the Corridor's most promising industry clusters is transportation and logistics.
The newly approved $108.6 million FedEx warehouse and distribution center in southwest Cedar Rapids highlights this bourgeoning opportunity.
It was reported recently that FedEx has seen a spike in ground shipments throughout the pandemic as consumers pivoted to e-commerce — a "trend expected to continue in the near term," Forbes reported in May. For the nine-month period ending in Feb., total revenue at FedEx grew 18% to $16.4 billion, spurred by a 37% hike in ground shipments revenue, according to The Gazette.
Transportation and logistics is not as sexy as edtech or biomedical, which are also both important regional industries, but we are even better positioned, both structurally and geographically, for the transportation and logistics industry cluster to continue to blossom and be a signature differentiator in the region.
"Strong growth in air cargo continues for CID. Volumes are projected to be up 45% since FY15. Geography would suggest our region really has a unique opportunity to be a leader in the freight and logistics space," said Marty Lenss, director for the Eastern Iowa Airport. CID and UPS just last week celebrated the completion of a new 53,800 square-foot cargo facility that UPS is leasing from the airport.
We already have an amazing cadre of large businesses in this space including CRST International, Heartland Express, Don Hummer, Westside Transport, Worley Warehousing, newly renamed Travero and, of course, The Eastern Iowa Airport, among others.
Not to mention a couple of our region's fastest growing companies over the past several years including BLX and most recently the number 14 fastest growing company in 2021, Integrated Connection, LLC, an asset-based carrier and certified third-party logistics provider specializing in transportation and global logistics.
To complement our transportation leaders, we also have a growing list of public and private superparks and logistic hubs in the center of the Corridor, mainly around The Eastern Iowa Airport, including Travero's Logistics Park Cedar Rapids, opening in the fall, Big Cedar, the CID Superpark and Edgewood Logistics Park.
And let's not forget the Amazon distribution facility in Iowa City.
These emerging locations are capitalizing on the changes made over the past several years, especially with last mile delivery, which refers to the very last step when a parcel is moved from a transportation hub to its final destination, and just-in-time logistics, which operates under the concept of receiving raw materials, products and parts as they are needed, rather than days or even weeks before.
The rest of the world continues to struggle with supply chain challenges and the move to more internet sales will only exacerbate these trends and consequently benefit our region.
Let's celebrate this transportation and logistics industry cluster, including wins like the new FedEx facility, and work together to make it even stronger.