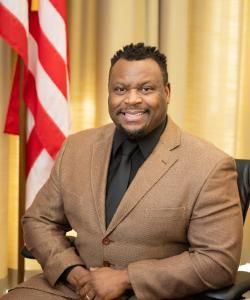 Iowa City mayor Bruce Teague has issued a mask mandate due to the ongoing COVID-19 pandemic and several variants now impacting the community. The decision comes three months after Iowa Gov. Kim Reynolds signed a bill prohibiting mandating masks in schools and businesses.
The Iowa City mask mandate order will end Sept. 30 unless extended.
Mr. Teague references Chapter 364 of the Iowa Code that gives municipalities the power "to exercise any power and perform any function it deems appropriate to protect and preserve the rights, privileges, and property of the city or its residents, and improve the peace, safety, health, welfare, and convenience of its residents."
"We ask that everyone recognize and understand that wearing a face-covering in public is much more than a simple gesture, it protects others," said Mr. Teague. "Much is unknown but one thing is evident, the virus is here to stay and we must take action."
Every person is asked to abide by social distancing norms and wear a mask while indoors in public places such as grocery stores, retail stores, restaurants and bars, public schools, government buildings and houses of worship.
Citing an increase of 814 new cases of COVID-19 per week on average, and the ability to reduce the risk of transmission by implementing a mask mandate, Mr. Teague is also authorizing a proclamation of civil emergency. Johnson County is currently a "high level" zone of community transmission.
Pat Garrett, a spokesperson for Gov. Reynolds, rejects Mr. Teague's mandate saying it is both against the law and not enforceable. Reynolds utilized law HF 847 in May that says, "A city shall not …  implement a policy relating to the use of facial coverings that is more stringent than a policy imposed by the state."
The order includes buildings on the University of Iowa's campus, but the university will be abiding by state guidelines since they are a state agency, according to a statement following Mr. Teague's order.