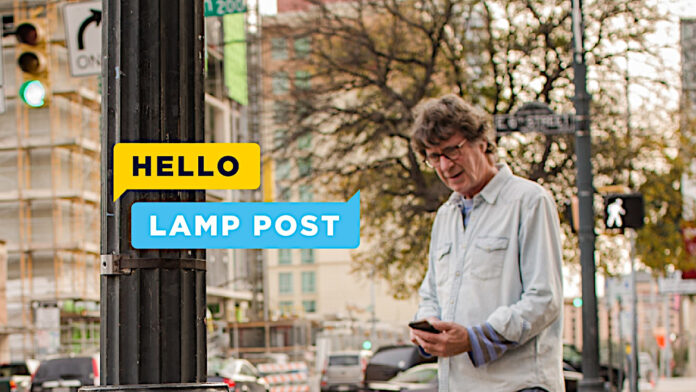 Starting this week, the Iowa City Downtown District is launching a new collaboration with tech firm Hello Lamp Post as an innovative way to engage with the community and downtown visitors.
The Hello Lamp Post software platform has been widely used throughout Europe for the last decade as a tool to encourage anyone with mobile devices to have two-way "chats" with their surroundings, providing the public with key local information while gathering important perceptions, opinions and ideas.
Iowa City is one of the first United States cities to introduce the platform.
The launch of the platform in Iowa City this week is the first of many Hello Lamp Post rollouts coming to the Iowa City Downtown District over the next year. This month, for the holidays, the conversations and engagements are designed to provide workers, residents and visitors with information on holiday happenings and gift shopping recommendations, according to a news release.
To interact with the surroundings, visitors simply scan a QR code found on "Hello Downtown" signs throughout the downtown area, enabling them to engage in a friendly two-way conversation via text, receiving real-time answers to shopping questions as well as information on holiday events in downtown Iowa City.
In the upcoming months, additional conversations and objects will be introduced by the Iowa City Downtown District throughout downtown providing ways to engage with public art, find out about downtown, and things to stay informed on.