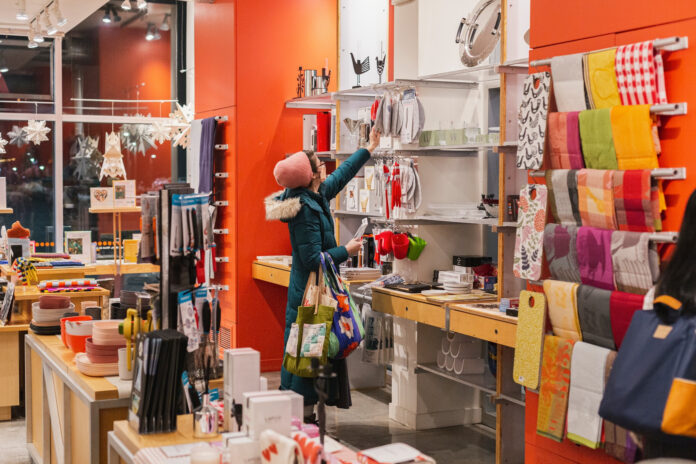 The Iowa City Downtown District (ICDD) is introducing complimentary concierge shopping for the 2022 holiday season.
According to a news release sent by ICDD, the new personal shopping program is designed for anyone seeking help finding the best gifts for those on their holiday shopping lists from downtown's locally-owned shops. Concierge shopping in Downtown is a complimentary service available through Dec. 19.
"The new program is built for anyone that may not have time to shop, don't know where to start or are looking for specific items and want to support local businesses. Our personal shopper is ready to make this holiday shopping season simple, while finding unique gifts for any gift list," said Director of Creative Services, Betsy Potter, in the release.
Appointments for the service are available now.
According to the release, interested customers will register for an appointment, submit a list of people they are shopping for, a budget for each person, and ideas on what they might like. ICDD's personal shopper will then window shop throughout downtown and send a list of ideas and products. Customers will then decide if the gifts are a good fit and let ICDD's shopper know which gifts should be purchased. The personal shopper will then purchase the gifts on behalf of the customer and arrange for free delivery in the Iowa City area or shipping.
In addition to the concierge shopping program, the Iowa City Downtown District has a number of other programs that incentivize shopping locally downtown.
"Personal concierge shopping is just our latest tool that the community can use to get their holiday shopping done downtown Iowa City. We still offer free delivery from our shops to Iowa City, Coralville, North Liberty, Tiffin, and West Branch, along with our one-stop online shop featuring products from various downtown shops", said Ms. Potter.
Concierge shopping appointments available:
December 5 – 9
December 12 – 16
December 19 – 23