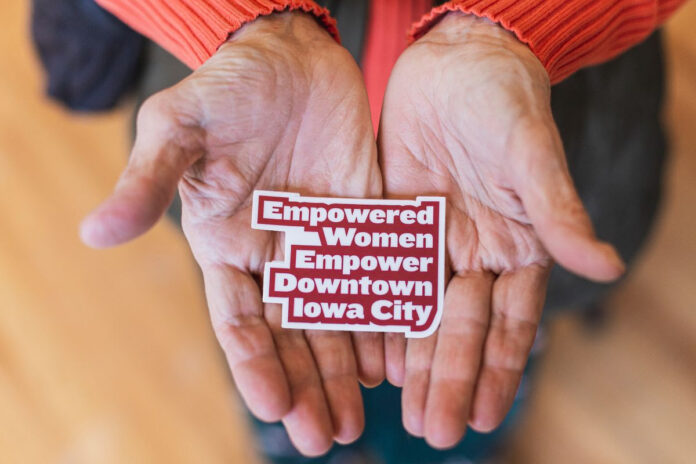 The Iowa City Downtown District annually celebrates Women's History Month each March. A Downtown Woman of Impact who was nominated by peers, employers, employees, and friends as someone who has helped shape downtown Iowa City is honored every day of the month. 
Iowa City Downtown District's social pages feature the 31 women who are being honored for their dedication, hard-work and love for the community. 
The first Downtown Women of Impact for 2022 was Dr. Christine Grant – In Memoriam. Dr. Grant, who died at age 85 on Dec. 31, 2021,  became the first women's athletic director at the University of Iowa in 1973. As a pioneer of then-groundbreaking Title IX legislation in 1972, she has influenced thousands of women leaders.
Additionally, the month-long campaign will highlight the 60-plus women-owned and women-managed businesses in downtown Iowa City. Look for the red posters and sidewalk stickers at businesses throughout downtown and the northside identifying them and know that there are even more in tech, design, and medical fields within the upper stories of the downtown landscape.