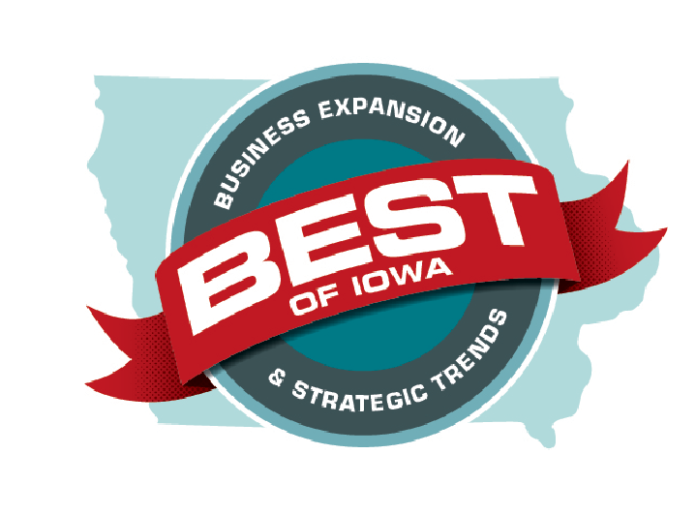 The state of Iowa released results this week of the annual survey of local industry and major employers, known as the Business Expansion & Strategic Trends (BEST) of Iowa. Statewide data shows businesses are still struggling with workforce related issues such as recruitment and retention.  
Business surveys from the Cedar Rapids area are collected and analyzed by the Economic Alliance. Local data tells a story of both resiliency and cautiousness as local companies continue to move ahead and grow despite enduring a myriad of challenges over the last several years.
Regional data shows 84% of companies are still moving forward with expansion plans, compared with 70% at the state level. Not all companies surveyed are adding jobs with these expansions, but the ongoing capital investment is an economic development win. Some large companies that will be adding jobs as part of expansions are FedEx and BAE Systems. These projects are continuing to progress and a higher than average number of new companies are continuing to look at communities in this region as potential locations for investment and growth. 
The report also indicates employee productivity increased in 2020 and 2021. Several companies reported their Cedar Rapids locations have had higher than average employee retention rates compared with other locations. Many companies report wages and benefits have increased to be more competitive and to recruit workers. Even the lowest wage jobs among surveyed employers are paying twice as much as minimum wage and 0% of companies surveyed are paying minimum wage. 
In 2021, the Economic Alliance met with 123 C-level executives, plant managers and site leaders of interstate commerce companies to obtain data, forecasts and opinions to complete the Existing Industry Report. Interviews were primarily done in the 4Q of the year, with 62% of respondents from Cedar Rapids and the rest from companies throughout the region. 
The comprehensive tool used to collect existing industry data provides in-depth analytics that the Economic Alliance compares to similar state and national data. Using the Blane, Canada Synchronist® Business Information System. The growth, risk, value, and satisfaction of each company is measured, and insights gleaned are used to drive the Economic Alliance's priorities for the region.
The Economic Alliance will release the full regional report later this month.