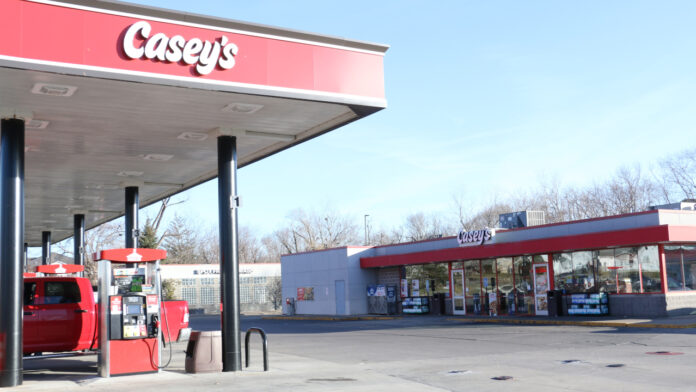 Casey's General Stores reported dramatic increases in total revenue and diluted earnings per share (EPS) March 8 for the three-month period ending Jan. 31.
The Ankeny-based convenience store chain reported total quarterly revenue of $3.049 billion, up 41% from the $2.008 billion reported for the same quarter last year and in line with analysts' estimates. Diluted EPS was reported at $1.71, an increase of 64% from the $1.04 reported in 2021 and 17.7% higher than analysts expected for the period.
Inside same-store sales were up 7.6% from the same quarter last year, and total inside gross profit rose 14.9% to $403.8 million.
The company surpassed 2,400 store locations in 16 states, including Iowa, with the acquisition of 40 stores from the Pilot Corporation in December 2021.
"I am extremely proud of how the Casey's team generated record third quarter earnings," said Casey's president and CEO Darren Rebelez. "Inside sales and fuel gallons sold were strong in the third quarter as our merchandising efforts inside the store gained momentum, driving improved guest traffic. Our fuel team continued to strike the appropriate balance between volume and margin during a volatile cost environment, driving a 39.6% increase in fuel gross profit. The results are impressive when taking into account macro conditions such as the Omicron wave, wage and merchandise inflation, and difficult weather."
Looking forward to the 2022 fiscal year, Casey's officials said they expect same-store fuel and inside sales to increase by single-digit percentages, as the company looks to add 225 new stores.