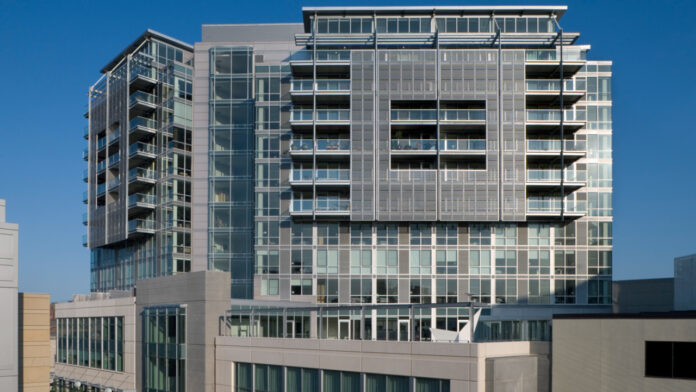 Marc Moen, owner of Moengroup in Iowa City, has been named one of two recipients of the Iowa Architectural Foundation's Community Enhancement Through Architecture & Design Awards for 2021.
The awards program recognizes individuals, organizations or communities outside the architectural profession who have demonstrated consistent and effective leadership, vision, and support for architecture, or have repeatedly championed the cause of architecture or acted as a benefactor of architecture and urban design, all of which has contributed to the betterment of Iowa communities, according to an IAF news release.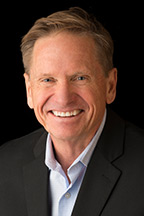 Here's the description of Mr. Moen's award from the IAF:
"Over the course of 35 years, developer Marc Moen has worked tirelessly to help transform Iowa City from a college town, known in part, for its bar culture, into a sophisticated urban center. He has done this with architecture: rehabilitating historic buildings, creating new mixed-use developments, and supporting arts and culture initiatives.
"Moen's work in architecture began in 1985, when he saved the 'first brick house in Iowa City' from being razed. He restored the building, and thus began his efforts to provide quality housing by rehabilitating poorly maintained historic properties. He grew his architectural interests three years later when he purchased and renovated a major mixed-use historic building in the central business district. Inspired by the project's positive effect on the downtown, Moen would go on to rehabilitate many historic buildings, including the Starbucks building, Packing and Provisions, Wells Fargo, Blackstone, and Brewery Square.
"He built his first new building in 1999: Whiteway 2000, which contained ground floor retail, apartment housing and urban condominiums for sale, a new concept in Iowa City. Motivated by its success, he built the Vogel house. Moen continued his ambitions with a building that truly transformed Iowa City into an urban landscape: Plaza Towers.
"Comprising underground parking, permanent housing, a boutique hotel, commercial office, a restaurant, and an urban grocery store; the building received much praise and acclaim from Iowa Citians. It would go on to receive recognition from AIA Iowa and the Urban Land Institute for its design excellence and impact on the community. He then produced Park @ 201 and the Chauncey, two buildings that also had positive effects on the city's growth. In addition, Moen has used architecture to cultivate many cultural institutions in Iowa City, including film and dance.
"Said the jury: 'This is a nice balance between new and existing work, which was notable; the idea of not just tearing down Iowa City but actually restoring important buildings and then being able to enhance the value of the community by putting money up for new developments. There's a lot of risk that goes on in buying his buildings and in restoring them. The architecture is very strong. It's a compelling case.'"
Principal Financial Group, headquartered in Des Moines, was also honored with the IAF award.
The selection process included a statewide call for entries and selection by a jury of five, including architects and community leaders Connie Wimer, owner and Chairman, Business Publications; Paula Mohr, Bentonsport Preservation, LLC; Rob Whitehead, AIA, ISU; Jessica Rowe, The Des Moines Public Art Foundation; and Shelby Doyle, AIA, ISU. The awards committee included William Anderson, FAIA, WA Architecture; IAF Chair, Jeff Shaffer, AIA, BNIM; Nathan Scott, Assoc. AIA, Studio Melee; and IAF Executive Director Claudia Cackler.