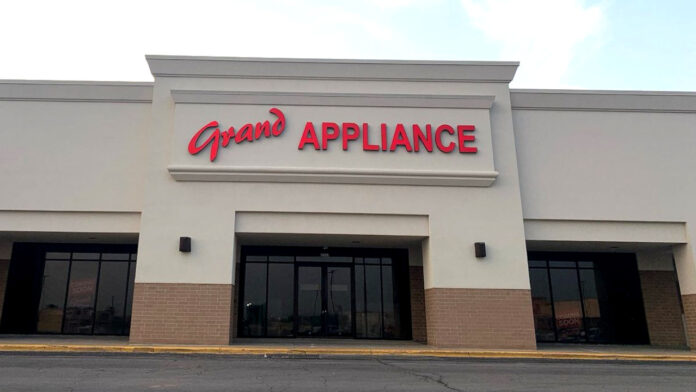 Skogman Commercial Group announced that Grand Appliance and TV has opened a new store at 1406 Twixt Town Road in Marion, in the former Pier One space at Collins Road Square.
The new showroom features all the top brands Grand Appliance has to offer and expands on their current Iowa customer base out of Davenport. Grand Appliance is also building a large distribution center in Durant to support the new store in Marion, as well as their current location in Davenport.
"We are excited about entering the Cedar Rapids community," said Mark Reckling, president of Grand Appliance and TV president. "We feel Cedar Rapids' Midwestern values mirror our business philosophy of local retail as a part of the fabric of our communities. We look forward to serving the citizens of the Cedar Rapids area and providing them with a strong independent retailer that will be there for their appliance needs."
"Grand Appliance will be a great resource for the residents of Cedar Rapids area, offering everything from affordable to high-end appliances," said Tiffany Earl of Skogman Commercial, who represented Grand Appliance. "It is great to see a national player locate in our area."
Grand Appliance and TV is a fourth-generation family business with 27 locations in Illinois, Wisconsin, Iowa and Indiana.