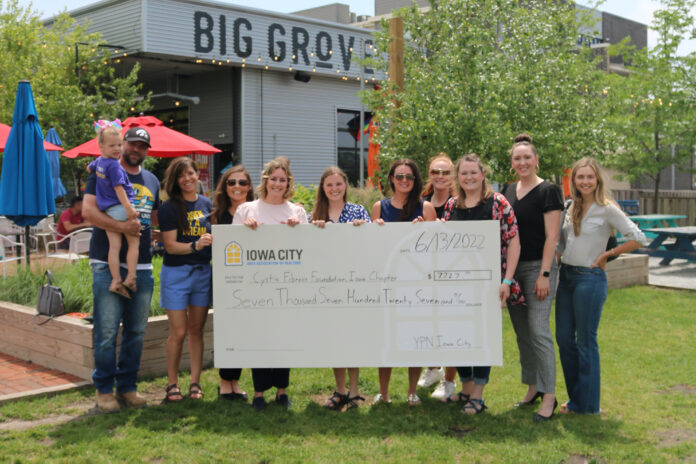 A full bracket of 32 teams competed during the Iowa City Area Association of Realtors' annual bags tournament to raise money and awareness of a life-threatening illness.
The company broke their previous fundraising records with a total of $7,727 going to help fight cystic fibrosis. Proceeds during the 2022 Bags Tournament will be donated to the Cystic Fibrosis Foundation – Iowa Chapter.
The event was hosted at Big Grove Brewery with some staff members choosing to participate in the tournament. A raffle and dunk tank accompanied the festivities.
"This year, we were honored to have the Hanes family at the event, whose daughter is diagnosed with cystic fibrosis," said Communications Director Evan Lobdell in an email. "We are honored to keep giving back to our community and hope to keep doing so."
Cystic fibrosis is an inherited disorder that causes damages to the lungs, digestive system and other organs.
In previous years, the annual bags tournament raised money for the Shelter House in Iowa City and the Domestic Violence Intervention Program.
The Iowa City Area Association of Realtors' charitable endeavors continue next week when they dedicate a trailer for trade students at Iowa City High School to help store supplies as they build homes.