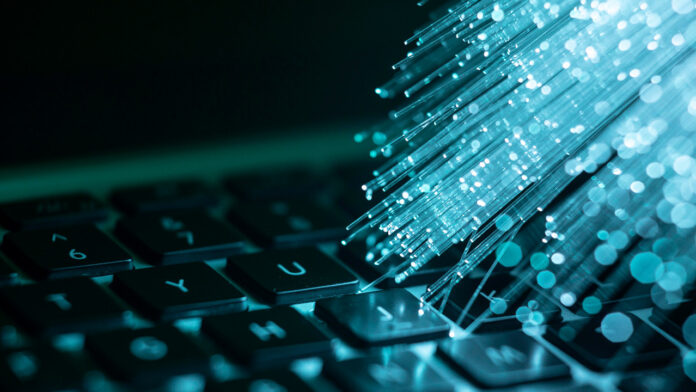 By Brent Skorup and Michael Kotrous | Guest Column
Gov. Kim Reynolds has an ambitious plan for addressing broadband availability and affordability for Iowans. Her proposal, now being considered by the state legislature, calls for spending $450 million over the next three years to expand rural broadband coverage. Expanding rural broadband is a commendable priority, though the governor and legislature could consider an alternative approach to avoid repeating the mistakes of long-standing federal broadband expansion programs.
In a recent policy brief for the Mercatus Center at George Mason University, we proposed transforming the federal government's $4.8 billion rural telecommunications provider subsidy fund into a consumer voucher fund. The vouchers would serve as a coupon, allowing every rural household to claim a discount on their monthly broadband subscription fees.
Iowa could easily establish its own voucher system, as Delaware and Alabama did with Coronavirus Aid, Relief, and Economic Security (CARES) Act funding. If the proposed $450 million were converted into a voucher fund, by our estimation, every rural household in Iowa could receive a monthly discount of $27 for three years. The value of the voucher could be adjusted to extend the duration of the fund and could supplement a federal voucher program in the future.
Vouchers encourage new broadband deployments by enticing providers to connect new households at a lower monthly rate. To induce new buildout, rural households would pool their vouchers, giving a reliable stream of revenue for providers that expand their service area.
It's likely that Gov. Reynolds's current proposal for a $450 million broadband-provider grant fund could run into the same problems that have plagued federal rural broadband programs for two decades.
Federal programs have traditionally favored fiber optics buildout. But installing fiber long distances to rural households drastically grows public expense to tens of thousands of dollars per household. The proposed 100/100 mbps (megabits per second) speed benchmark for Iowa's new fund favors expensive fiber optics, too. In very rural communities, more cost-effective technologies like fixed wireless and 5G must be part of the solution to avoid spending too much on only a small fraction of households.
Regulators also often misidentify which markets are in need because of unreliable broadband maps. That wastes time and money. The experience of the Allamakee-Clayton Electric Cooperative is illustrative. The coop received federal support in 2014 for connecting households in those counties to the internet. However, the data provided by the FCC overstated the number of potential customers by almost 25%. The incorrect government data threatened their business plan, and years later, they reported on their failed attempts to negotiate leniency with an unresponsive federal agency. Small providers, especially, have little room for common mistakes.
The proposed legislation does fund some improvements in Iowa's broadband maps, but accurate maps have been a problem nationally and are unlikely to be fixed quickly. Instead, vouchers avoid the cost and added time for drafting new maps and implementing new bureaucratic mechanisms.  Quite simply, every rural household (defined by the Census Bureau) is eligible.
Finally, vouchers benefit all Internet providers equally. The freedom to shop for the right broadband plan encourages companies, whether phone, cable, cellphone hotspot, and fixed wireless, to expand their service to new rural customers. Even municipal providers and electric cooperatives like the Allamakee-Clayton Electric Cooperative can emerge as a viable source of rural internet service under a voucher system.
Bringing affordable, high-quality internet service to rural Iowans is an admirable goal, and state and federal broadband vouchers would be a more effective means of doing so. Monthly coupons put Iowa's consumers in charge of selecting a plan that meets their needs.
Brent Skorup is a senior research fellow at the Mercatus Center at George Mason University, member of the FCC's Broadband Deployment Advisory Committee.
Michael Kotrous is a program manager at Mercatus. They are the co-authors of the recent policy paper, "Narrowing the Rural Digital Divide with Consumer Vouchers."