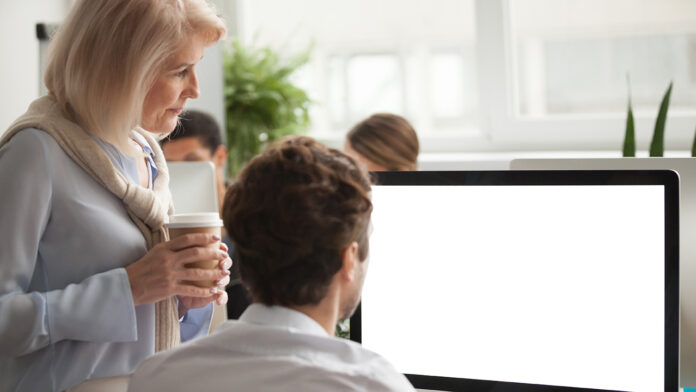 At its heart, work-based learning involves presenting Iowa youths with valuable information about the occupational possibilities available to them. Our hope is that if we give students on the eve of adulthood the opportunity to really learn more about work, they'll make informed choices and develop a brighter future.
Helping students evolve in this way — especially those in high school — has long been a priority for the state of Iowa. Nearly 10 years ago, Iowa launched a program of Statewide Intermediary Work-based Learning Grants to help create a strong foundation for career awareness and exploration in many schools.  That program has continued to develop — most recently through another round of grants announced in July — as Iowa continues to adapt and strengthen its approach to work-based learning.
Over the last year, the Intermediary Work-based Learning Grant program transitioned from the Iowa Department of Education to Iowa Workforce Development as part of the state's drive to heighten efficiency by aligning workforce programs under IWD. In years to come, we expect Iowa's work-based learning landscape to evolve even more. Here's why:
The number of organizations focusing on work-based learning across the state continues to grow, and they will need dedicated resources to help guide them. 
More and more school districts are employing Work-Based Learning coordinators and support staff to work toward the goal of comprehensive work-based learning programs.   
Iowa has a strong need from employers to build and strengthen workforce pipelines.   
According to Iowa's Area Education Agencies PREP data, the number of students exiting high school without a post-secondary plan continues to grow every year, while the number of students who enroll in a post-secondary training program is declining.   
The 2023 Statewide Intermediary Work-Based Learning Grant program prioritized the development of work-based learning training programs (programs that develop career skills). We emphasized internship, re-apprenticeship, and registered apprenticeship programs, as well as increasing partnership among committed organizations. The program highlighted a focus on building capacity for high school programs, because those are the students who need work-based learning the most.  
The focus and use of resources may look different this year to those of you who have worked with the intermediary program in the past — largely because we are endeavoring to create and grow local capacity among employers and schools so we can help establish comprehensive work-based learning training opportunities for all high school students. Of the 13 recently awarded grants, 11 went to Iowa community colleges. Two of the awards are supporting new programs being launched by Central Iowa Building and Construction Trades and Junior Achievement of Eastern Iowa.   
Iowa Workforce Development is excited to be part of the new direction of the intermediary grant program. We are looking forward to building on the work accomplished in the past and exploring new and innovative partnerships and processes. Ultimately, we want to do what's necessary to grow Iowa talent and provide great opportunities for Iowa students and young adults. 
Kathy Leggett is a policy advisor for Future Ready Iowa through Iowa Workforce Development. She can be reached at kathy.leggett@iwd.iowa.gov.