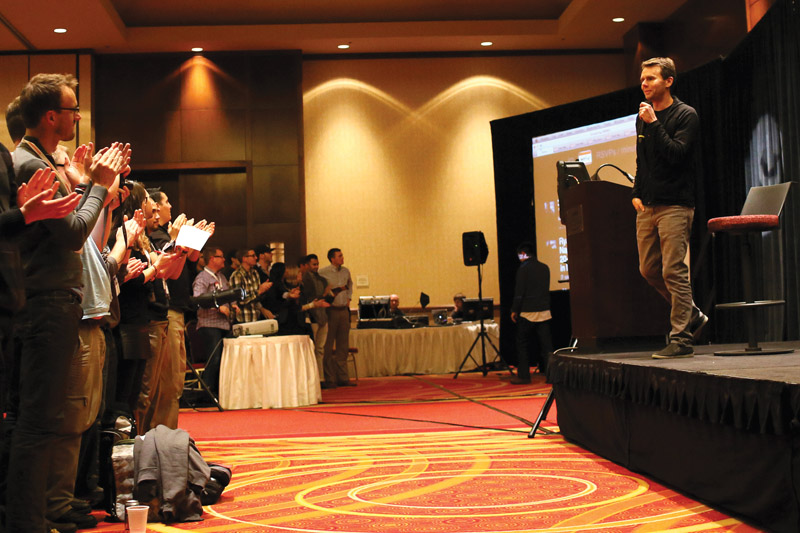 Story by Pat Shaver
Photos by Rachel Jessen
CORALVILLE — A room full of entrepreneurs, business leaders and students heard about the challenges and successes of founders of two well-known websites.
The Startup Iowa Town Hall, as part of the UP America Summit and the Innovation Expo was Oct. 23 at the Coralville Marriott. The town hall featured Scott Case, the former CTO of Priceline and CEO of the Startup America Partnership and Scott Heiferman, the CEO of Meetup.com and University of Iowa graduate.
"I'm really a life-long entrepreneur. I'm largely unemployable," Mr. Case said.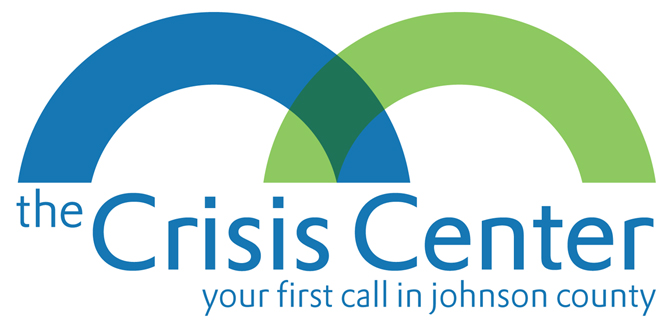 Startup America Partnership is a national organization dedicated to helping "Startup Champions" create startup ecosystems in every state. The organization highlights the importance of startups as innovators and job creators, and gives startups access to the relationships, opportunities, and knowledge they need to succeed.
"A big lesson for me with the Field of Dreams (idea) was 'if you build it, they won't come,'" Mr. Case said. "I've built companies my entire life. With all of them there's a common thread. It all comes down to basic problem solving."
Mr. Case's advice for the Iowa startup community: build and evolve a network.
"The key central ingredient is the quality of the network," Mr. Case said. "The big part about encouraging entrepreneurs is that everybody has ups and downs and you have to find the rhythm to celebrate the successes but that there are ups and downs and be able to talk about those."
Areas that Iowa and the Corridor should work on include keeping talent ages 25-30 here and well trained, as well as continuing to celebrate the entrepreneurial community, Mr. Case said.
Meetup allows anyone to organize a local group or find one of the thousands already meeting up face-to-face. More than 9,000 groups get together in local communities each day, each one with the goal of improving themselves or their communities. There are more than 15 million Meetup users.
"What comes out of it is a really wonderful, long-lasting, powerful community," said founder Mr. Heiferman.
Mr. Heiferman moved from Iowa to New York City after college to work in the tech industry. He worked there for about 10 years and realized he didn't enjoy his job.
"Then 9/11 happened," he said.
He realized quickly the impact of face-to-face interactions through dealing with the disaster. He met and talked to neighbors he didn't know.
"It was a wakeup call for me," he said. "The idea for Meetup is not a clever idea; it's a very basic idea. It's true for a lot of our lives, we want a sense of purpose or a vision. For an entrepreneur or startup, it is really about taking the time to spell out what that vision is."
Daniel Reed, vice president for research and economic development at the University of Iowa, also spoke during the town hall event.
"People outside their domain of expertise can see the possibilities," Mr. Reed said. "When you're outside you see what could be. If you're young, take risks. If you can't take risks, then you never ever will."
Mr. Reed remembered a lesson he learned from his grandfather: "make new and original mistakes."
"Find people like you and hang out with them. They will challenge your world view," Mr. Reed said, who is a former Microsoft executive.
This is the third year the Innovation Expo was held in the Corridor. The event is a partnership between the Technology Association of Iowa (TAI), the Iowa Capital Investment Corporation (ICIC), the Entrepreneurial Development Center (EDC) and the University of Iowa John Pappajohn Entrepreneurial Center.
The events are designed for entrepreneurs, creative professionals, financial resources and business leaders in Iowa to connect, help the region grow more new business and create jobs. During the expo, a number of local startups pitched their ideas and received feedback from investors and experts. The event also showcased about 60 companies and inventors in a convention-setting.