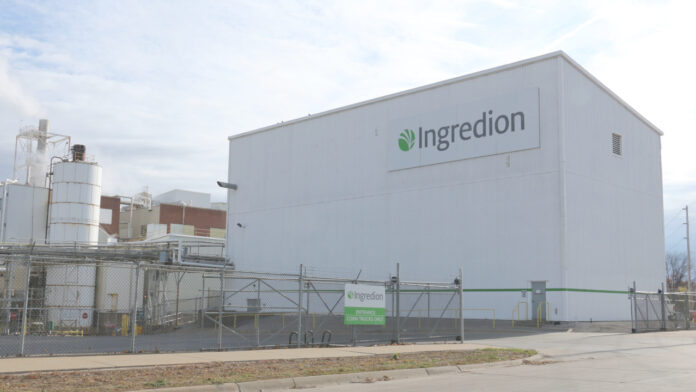 Union workers with the Bakery, Confectionery, Tobacco Workers and Grain Millers (BCTGM) Local 100 went on strike against the Ingredion facility in Cedar Rapids Monday morning, Aug. 1.
The workers are picketing at the facility after rejecting a contract offer from the Westchester, Illinois-based company Monday.
"The contract with the union in our Cedar Rapids facility expired this morning," said Ingredion corporate communications director Becca Hary. "To date, we have not reached an agreement and the union has placed us on notice of their intention to engage in a work stoppage effective today.
Our goal has always been to provide our team members with very competitive wages and a comprehensive benefits package," she added. "While our team assumes operations of the Cedar Rapids facility, there may be temporary facility stoppages. We have enacted our business continuity plan and we will continue to operate the facility and fulfill our customers' orders."
The company employs 127 hourly union employees at the Cedar Rapids facility, Ms. Hary said.
Representatives of BCTGM Local 100 haven't yet responded to a request for comment or additional information.
Ingredion makes sweeteners, starches, nutrition ingredients and biomaterials that are used  in products from foods and beverages to paper and pharmaceuticals.