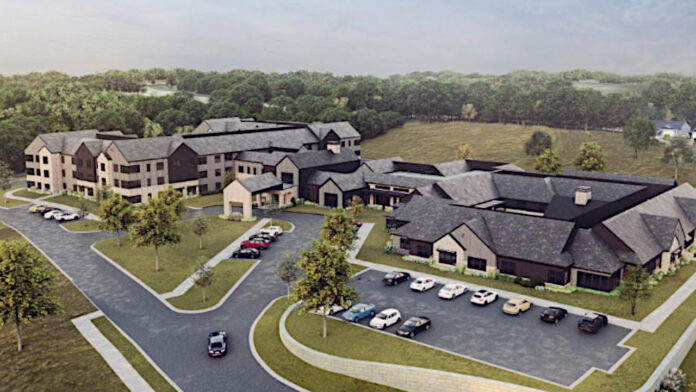 Following months of discussions and several iterations, the Iowa City Council voted unanimously Dec. 14 to approve construction of a senior living facility and open space dedication near Hickory Hill Park.
Council members repeated their supported from the November meeting as a win for both the developer and residents.
Mayor Pro Tem Mazahir Salih and council member Janice Weiner both called the proposal a "big win for the community."
The yes votes signify that a 69,689-square-foot facility, with 120 continuing care retirement community units and 134 beds, will be built on 8.85 acres of the southeast corner of the plot. The remaining nearly 40 acres of the rezoned plot is dedicated toward open space and the expansion of the park.
Friends of Hickory Hill Park, an all-volunteer nonprofit organization dedicated to preserving the park as a natural sanctuary, reiterated their support for this version of the plan at the meeting.
"This is really great," said Ms. Salih. "I always appreciate when I see the developer and the residents come together for an agreement."
Notably absent from this proposal is the removal of the controversial single family home component from previous plans, resulting in a scaled back proposal from Nelson Development and Axiom Consultants.
"I would just like to stress again to the developer that … you please take steps to minimize any overall impacts on the environment," added council member Pauline Taylor, "because there are many things you can do and it will benefit everyone in the long run."
After voting 7-0 on Nov. 30 during first reading, the council members chose to waive second consideration and instead hold the final vote. The zoning process dictates that the council must vote three times in order to approve a rezoning, unless second consideration is waived.
The development is expected to be constructed and fully occupied by 2025, according to documents in the agenda.