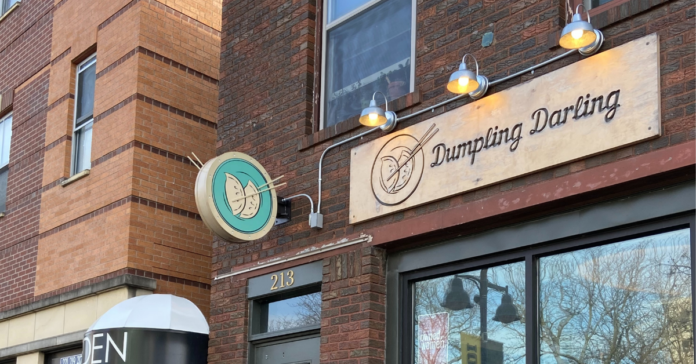 Downtown Iowa City restaurant Dumpling Darling will serve customers for the final time on Sunday, Dec. 19. 
Offering a menu of "globally-inspired dumplings and street food with a Midwest twist," the business cited several challenges in the restaurant industry that forced the business to close its doors.
"Between the product shortages, labor shortages, the overall rising costs of doing business in the era of COVID-19, and general uncertainty of the economy, we have faced a great deal of challenges," the company said in a Facebook post. "Our workers have faced a great number of obstacles as well. Given these costs and challenges, we are afraid we cannot afford to serve you the same quality of food and service that we used to."
First operating as a "little stand at the Iowa City farmer's market" in 2014, owner Lesley Rish eventually opened a storefront on Iowa Avenue in 2017.
The post leaves open the possibility of Dumpling Darling returning "again one day in a different format."
Customers can redeem any outstanding gift cards until the store closes.