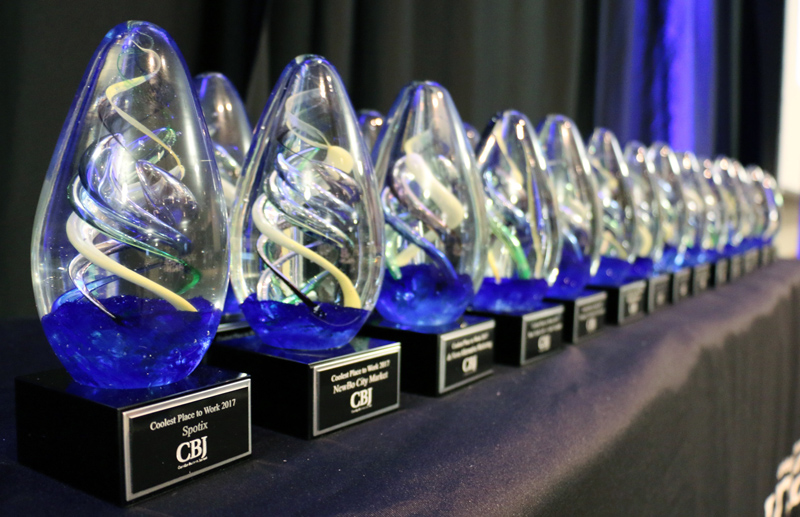 Applications for the CBJ's fifth-annual Coolest Places to Work awards were sought in April. In order to participate, a company had to nominate itself or be nominated by another company. Cedar Rapids-based HR and recruiting firm Skywalk Group then submitted a questionnaire to employees and management for each nominee.
To qualify for awards consideration, companies needed to have a survey participation rate of at least 60 percent of their employee base. Eighty-five companies applied to this year's competition, and more than 60 percent of those had a participation rate high enough to qualify for judging.
Companies were then grouped into three size categories: Small, those with 20 or fewer employees; medium, those with 21-99 employees; and large, those with 100 or more employees.
Finally, the companies were ranked by their scores, based on Skywalk Group's analysis of the completed surveys. The firm will also provide an analysis report to all of the companies that applied, so they can see how they compared among the group and how they can improve.
You can see our full list of this year's Coolest Places to Work across small, medium and large categories on the CBJ's List page, or in this week's print and digital editions of the CBJ. We hope to see your company's name next year!
– Adam Moore