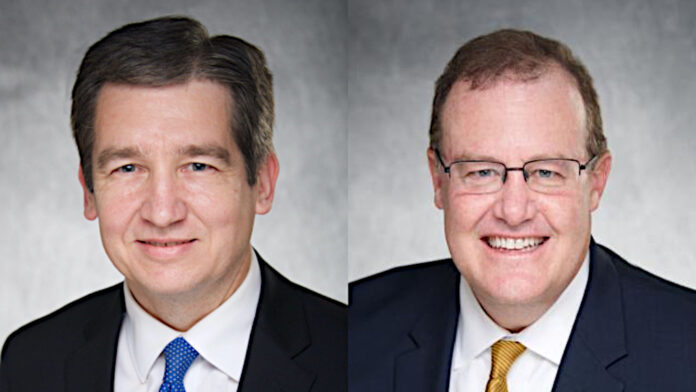 Mark Henrichs will take over as interim chief financial officer for UI Health Care this Saturday, Aug. 7, UI Health Care officials have announced.
Mr. Henrichs succeeds Brad Haws, who announced in June he had would leave UI Health Care to become chief financial officer with Emory Healthcare in Atlanta. Mr. Haws' last day will be Friday.
Mr. Henrichs has served as chief financial for UI Hospitals & Clinics for the past three years, and will now serve as interim CFO for the entire UI Health Care system. He has served in a variety of finance leadership roles, working with leaders across UI Health Care to guide financial operations and strategy.
Over the years, Mr. Henrichs has played an integral role in working on growth initiatives and managing revenue and expenses to assure success of the health enterprise, UI Health Care officials said in a release. Over the past year, he worked to maintain the organization's financial stability through the pandemic, including coordinating processes for CARES Act funding and working with operational leaders on managing volumes through a turbulent time. More recently, Mr. Henrichs guided the process of developing an updated long-term capital plan and financial operating model.
A search committee for a permanent chief financial officer for UI Health Care has been formed, led by Nitin Karandikar, MD, chair and departmental executive officer of the Department of Pathology. The search firm Witt Kieffer will assist in the recruitment process, officials said.