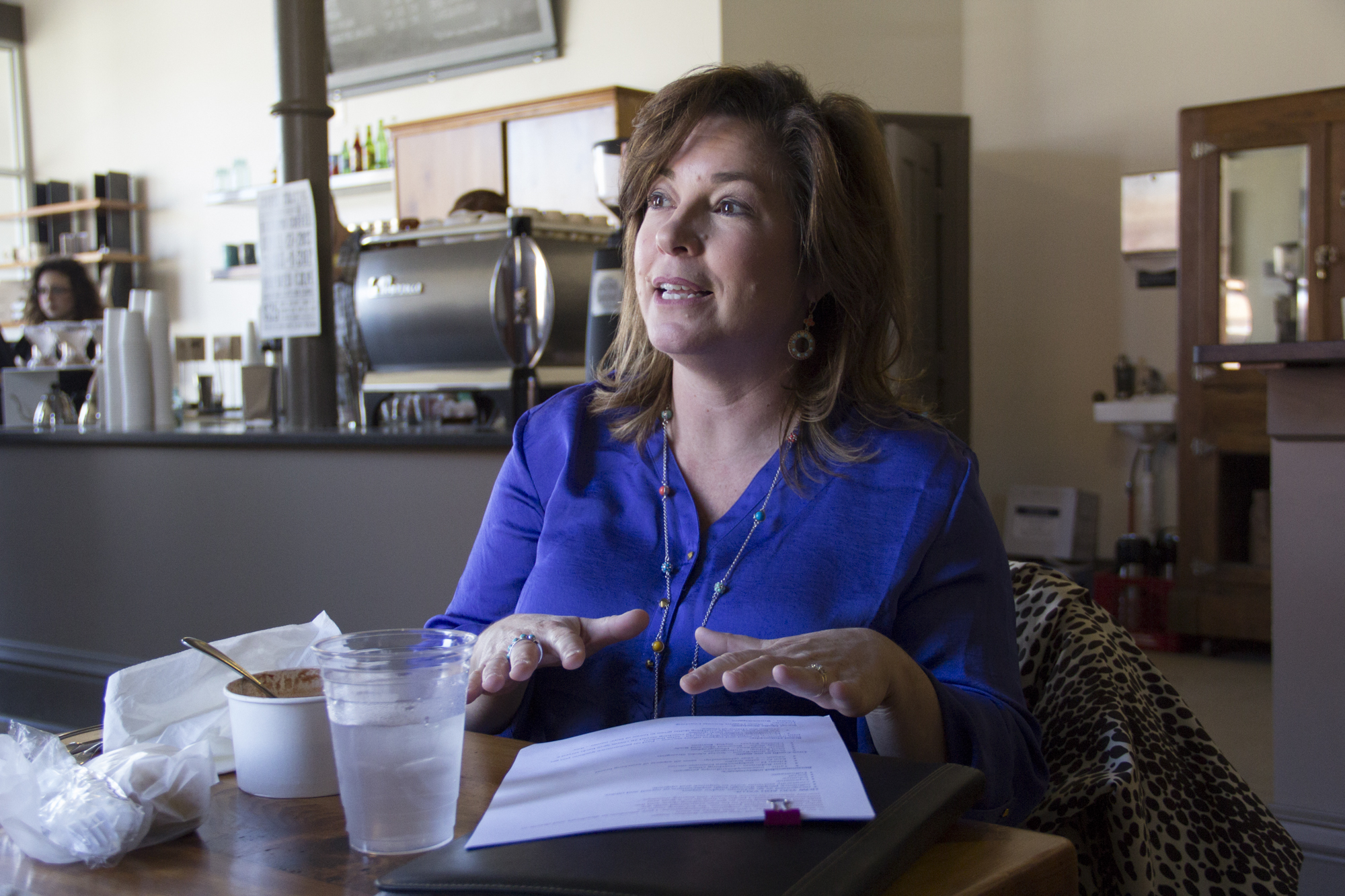 By Sarah Binder
IOWA CITY—After helping launch one business and grow another, Marlo Higgins  is ready to become her own brand.
"Experience guides me. I really landed on this based on what experiences I'd had in business," she said.
In 2005, Ms. Higgins joined a North Liberty startup company as vice president of sales. Within 30 months, she had guided the business to sales in 39 states and internationally and created an internal leadership program for high-performing sales staff. In 2008, she joined a 6-year-old company at the management level and raised sales 220 percent in 180 days.
"I thought, if I can do this once, it's a game changer; if I can do it twice, anything can happen," she said.
Ms. Higgins is now bringing her own flavor to her independent coaching business, Marlo Higgins Success Coaching.
"I am pistachio ice cream in a vanilla world," she said. "There's so much static in the world. You've got to be different."
Including her previous experiences, Ms. Higgins has tracked more than 13,000 hours of coaching but she said it took perseverance to start her own business. Even though she is actively coaching clients and has the trappings of a business, such as a website and business cards, she doesn't consider herself to be "launched" yet. Rather, she is in the second year of a three-year launch plan.
The first year was focused on learning who hired her and why, she said. The second year is for growth, including a marketing push. Ms. Higgins has hired a social media consultant and a cinematographer to enhance her brand online. In the third year, she hopes to begin providing additional services. For example, she imagined creating a video series of her coaching lessons for use on her website.
The coaching business is based out of her Iowa City home and Ms. Higgins performs 80 percent of her coaching via phone for clients around the country. For the other 20 percent, Ms. Higgins said she tries to find an inspiring or unexpected location for coaching sessions. For example, when coaching an athlete, the pair met in a hall of fame museum.
Working with a success coach is like having a new business partner for three months, she said.
"I run next to you for 12 weeks," she said. "I take somebody's most pressing goal or obstacle and figure out how can we achieve that."
Clients work with Ms. Higgins on a quarterly basis. In addition to six coaching sessions, they have an "all access pass" to contact her by email, text message or a 10-minute pep talk before a big meeting.
In her previous roles, Ms. Higgins was always paid on commission and she said she tries to persuade her clients to use the same results-driven mindset. She has helped her clients create a business plan, grow sales, increase staff and develop leadership priorities.
"Knowing how to ignite people to performance is my passion," she said. "We all want to perform better."
After the 12 weeks of coaching, clients have the option to retain Ms. Higgins for less-frequent coaching sessions and advice, and she said 86 percent do.
"My job is like parenting: I get them up to a level where they can fly," she said. "I'm not supposed to be with you in business for the rest of your life. You will take these strategies forward; it's giving you the skills to implement it over and over and over."
Ms. Higgins is active on several local boards and incorporated philanthropy into her business plan. Each quarter, she coaches several clients at no charge. Last year, many of the 26 clients she coached for free were juniors and seniors at the University of Iowa who were applying for advanced degree programs or jobs.
"What they gave back to me in return was absolutely invaluable," she said.
At the end of the year, she allows her two teenage sons to choose a charity and donate 2 percent  of her profits.
"For them to see me go through the process of starting a company and to let them be a part of that, it was the leadership effect within my own house," she said.