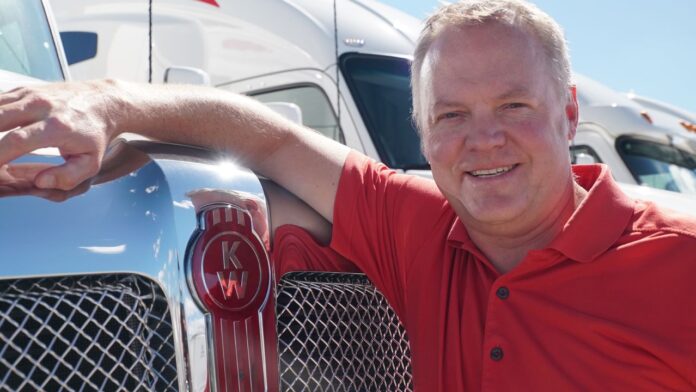 North Liberty-based Heartland Express, Inc., has acquired 100% of the equity of dry van truckload carrier Smith Transport, Inc., Heartland officials recently announced.
"We are proud to welcome the Smith people, customers and brand to the Heartland Express family. We are extremely happy to bring aboard a company with a rich tradition of trucking for more than 40 years. The Smith companies will continue to operate from Roaring Spring, Pennsylvania, under the leadership of Todd Smith, president, with ongoing support from founder and legend Barry Smith," said Michael Gerdin, chairman, president and CEO of Heartland Express. "We were attracted to this opportunity for three main reasons: the safe and experienced professional drivers, the high level of service offered to a blue-chip customer base, and the management depth that demonstrate the ability to continue operating independently and profitably."
Founded in 1982, Smith Transport is an asset-based truckload carrier headquartered in Roaring Spring, Pennsylvania, with terminal locations in Pennsylvania, Georgia and Indiana. Smith primarily provides dry van transportation and other specialized services in the eastern United States. Smith's customer base includes Fortune 500 companies, including expedited transportation integrators, retailers, beverage manufacturers, and home supply companies, several of whom have been customers for over 20 years.
Smith operates a fleet of approximately 850 company tractors, with an average age of less than three years, and approximately 2,000 dry van trailers.
"As an employee-owned company, our goal was to find the best value and the best home for our people for years to come. We had long thought Heartland was a great fit because their regional presence, respect for professional drivers, and unsurpassed customer service that mirrors our own philosophies," said Todd Smith, Smith's president.
Barry Smith, Smith's founder and chairman emeritus, said, "Building Smith Transport has been my life's work, and I could not have found a better home than Heartland for the Smith family. They offer us long-term stability and the opportunity to grow as part of an industry leader, while retaining our own culture and identity."
Heartland acquired Smith and related companies for a cash-free, debt-free enterprise value of approximately $170 million. The Roaring Spring property was acquired from its owners in a separate transaction for $14 million in cash and includes both the trucking terminal and 375,000 square feet of warehouse space that is leased to tenants.
One of North America's largest truckload transportation companies, Heartland Express, Inc. serves customers with shipping lanes throughout the United States. Heartland focuses on medium to short haul regional freight, ensuring its shippers meet their strategic goals.