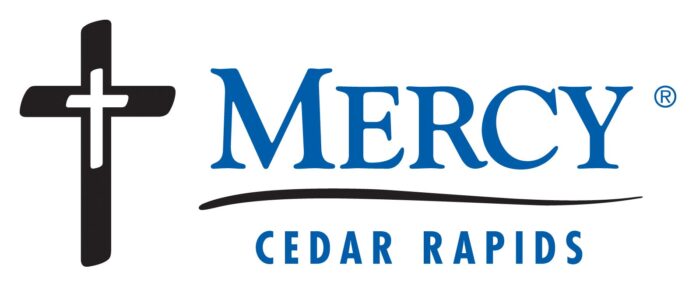 Mercy Medical Center has installed new 3D specimen imaging technology, the MOZART(r) Specimen Tomosynthesis System, to help breast cancer surgeons identify tumors more easily during lumpectomy procedures.
According to a news release, the system has also been shown to dramatically decrease the need for second surgeries to remove lingering cancer cells following a lumpectomy. Mercy is the only facility using the MOZART in the operating room in Iowa.
The MOZART System enables surgeons to visualize the tumor right in the operating room by providing clear images of targeted lesions, even through obstructions, like dense tissue or skin.
Specifically, the MOZART System creates true 3D images of breast specimens in 1 mm slices in a single operation; this enables surgeons to identify the exact location, character and extent of lesions three-dimensionally, according to the release.
The ability to more accurately confirm the extent of the target excision helps surgeons perform more precise procedures and minimize the removal of healthy tissue. The MOZART System has also enhanced other technologies currently employed at Mercy, such as the MarginProbe system, which detects the presence of cancer margins real-time during surgery.
Nationally, surgeons who have implemented the MOZART System during lumpectomy procedures have reported that it has helped them reduce the incidence of second surgeries by 75%, according to the release.
Hall-Perrine Cancer Center medical director and oncologic surgeon, Vincent Reid, MD, was a strong advocate for MOZART in Mercy's decision to invest in the new technology, according to the release.
"The acquisition of the MOZART platform is proof of Mercy's ongoing commitment to advancing technology to optimize patient outcomes," Dr Reid said, in the release. "The MOZART 3D tomosynthesis imaging system is among the most advanced intraoperative breast imaging technology that is currently available on the market. We are extremely excited to be able to offer this technology to our patients here at Mercy."
The MOZART System also saves time in the operating room by increasing the surgeon's confidence in the 3D tomosynthesis, which provides superior views of lesions and margins even through very dense breast tissue. As a result, this has the potential to shorten lumpectomy breast cancer cases by as much as 15 minutes, thereby reducing the length of time that the patient needs to be exposed to general anesthesia.
To learn more about Kubtec's MOZART 3D specimen tomosynthesis imaging system, visit www.kubtec.com.