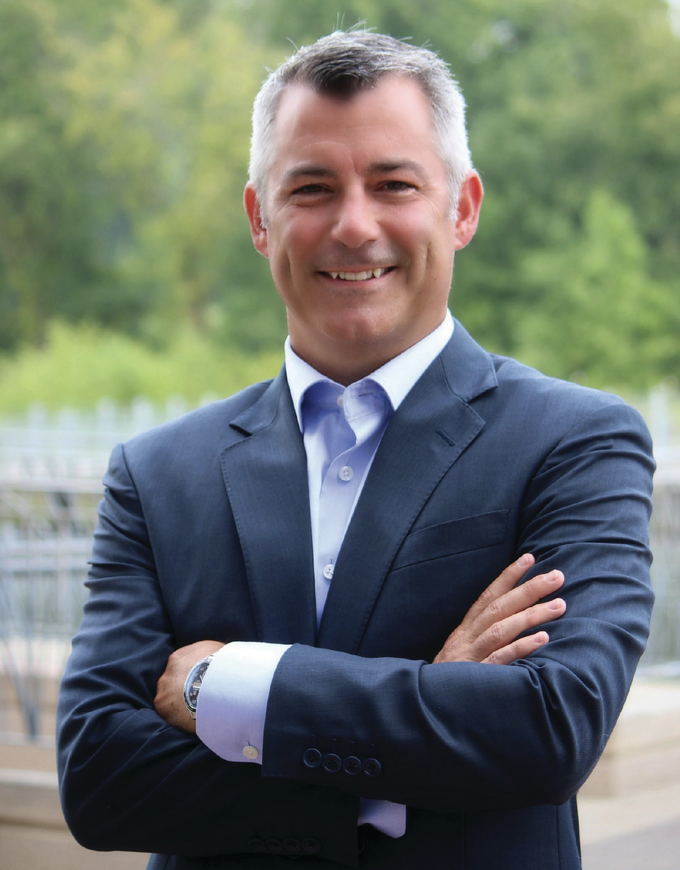 Greg Dardis
President and CEO
Dardis, Inc.
Age: 37
He helps people be the best they can.
Greg Dardis is president and CEO of Dardis, Inc., formerly Dardis Communications, a three-pronged company that includes retail sales of business attire, offers business and professional skills training, as well as business academy for college students.
"Greg is active in helping people be the best they can be," George Hollins, president and CEO of On-Track, stated in his nomination of Mr. Dardis. "He is committed to people, and not just his business goals. He recognizes that working successfully with people at all organizational levels, helping them succeed, is good business."
His business also provides coaching and training to business professionals, as well as professional athletes and coaches, globally on improving their presentation skills. His employees are located in Des Moines, Dubuque, Cedar Rapids, Coralville, Chicago and Kansas City. His business recently opened its first major distribution center; it's located in Dyersville.
"Greg conducts business based on the small town values of integrity and hard work he learned while growing up in Farley, Iowa," Lon Moeller, professor and associate dean at the University of Iowa's Tippie College of Business, stated in Mr. Dardis' nomination. "I have been particularly impressed by Greg's commitment to improving the level of professionalism and the leadership skills of undergraduate students."
Mr. Dardis created a communications skills program for undergraduate students, along with a way to develop "real world" skills through the Dardis Academy.
"Greg goes above and beyond in reaching out to students to put them in a position to be successful," Mr. Moeller stated. "I have seen the positive impact Greg's training and coaching has had on the University of Iowa students who have gone through the Dardis Academy."
Mr. Dardis is active in his church and coaches youth sports teams and the business contributes to several local nonprofit groups, such as United Way, Heart Association, Leukemia & Lymphoma Society, Deaf Services Unlimited and more.
Mr. Dardis received a bachelor of arts in marketing and corporate communications from Buena Vista University. He lives in Coralville with his wife, Tonya and their children Lincoln and Kennedy. The family is expecting the birth of third child this week.
-Gigi Wood